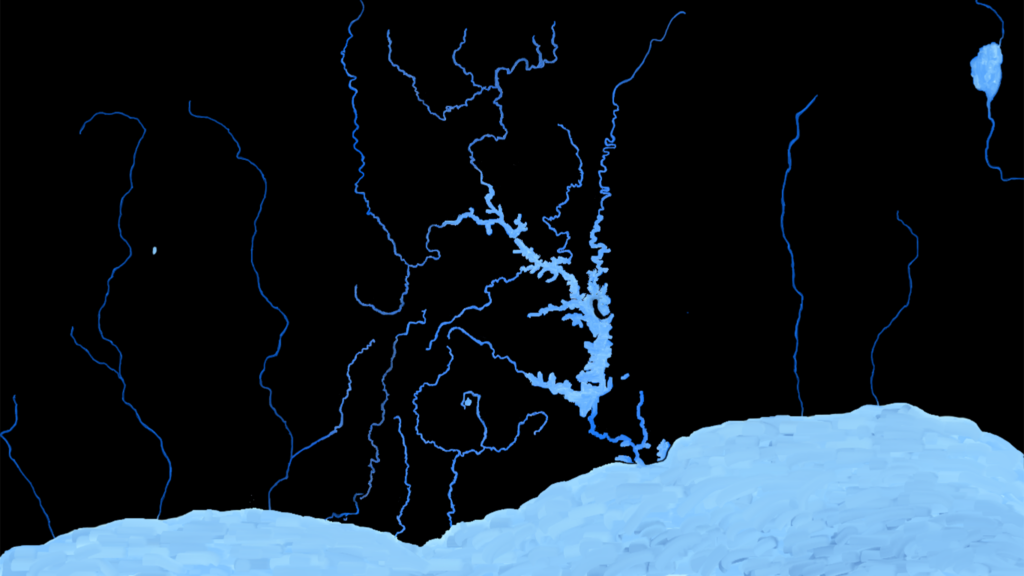 Reading Diaspora / Reading Migration – is an interactive web project that responds to the voices of poets from Ghana and the Ghanaian Diaspora. The project was created by Catherine Pearce (concept and project director) and Rose Rouhani (interaction design), graduate students from School of Interactive Art and Technology (SIAT), Simon Fraser University Surrey Campus.
The voices of poets Sally Afia Antwi Nuamah ("SAAN"), A.B. Godfreed (Epifania Amoo-Adare), Jay Kophy, and Gabriel Awuah Mainoo, and Fauziyatu Moro are heard reading from their work. The poem fragments are from three chapbooks in the 2021 series, Ghanaian Writing on Migration and Diaspora (Reading the Migration Library, Light Factory Publications in partnership with Library of Africa and the African Diaspora). The audio is from a set of videos by Nipah Dennis, produced by, Library of Africa and the African Diaspora, and form the writers which are available for viewing here.
This project was enabled by a Community Engagement Initiative Grant from Simon Fraser University's Office of Community Engagement. Supervision and support for the project was provided by Dr. Gabriela Aceves-Sepúlveda, Lois Klassen, and cMAS (Critical Media Art Studio).