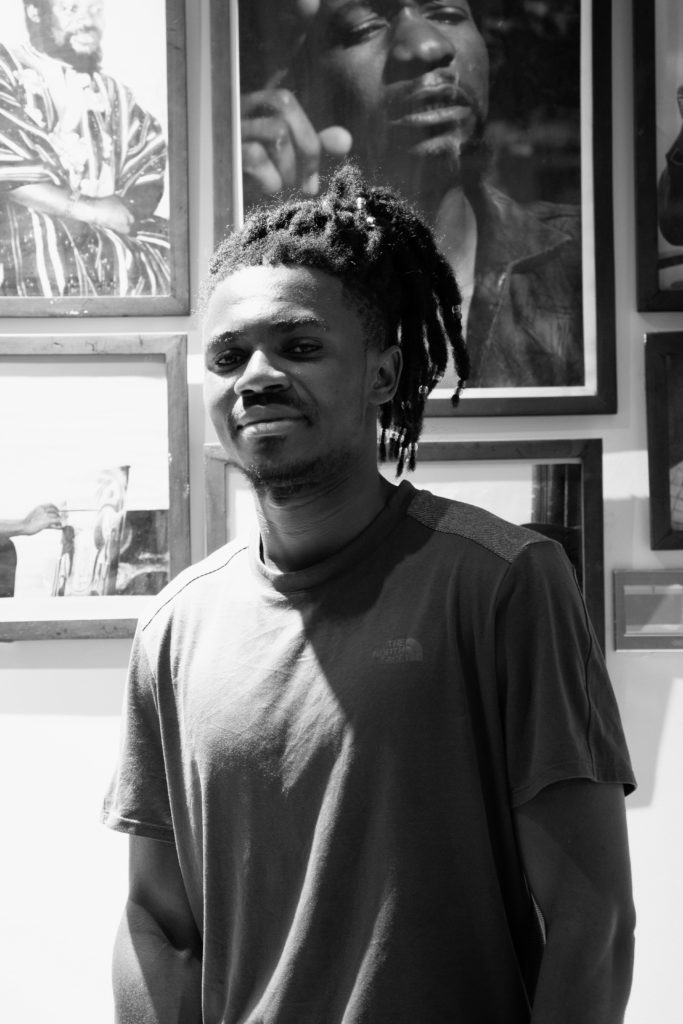 Gabriel Awuah Mainoo is a Ghanaian writer; poet, editor & lyricist. Winner of 2021 Africa Haiku Prize, Forty Under 40 Awards for Authorship & Creative writing, special prize winner of Soka Matsubara international haiku contest, LFP/ RML/ Library of Africa and the African Diaspora chapbook winner. Prize winner in the 2022 Stephen A. Dibiase Poetry Contest & semifinalist of the Jack Grape International Poetry Prize. He pursues tertiary education at the University of Cape Coast. Recipient of the West Africa Writers Residency. He's the Author of Travellers Gather Dust and Lust, (Mwanaka Media and Publishing, Zimbabwe), ''We are Moulting Birds'', (Light Factory Publication, Canada), ''Chicken Wings at the Altar'', ''60 Aces of Haiku'', ''Lyrical Textiles'' (Illuminated Press, US) & ''Sea Ballet'', forthcoming. He edits poetry for Goat Shed Press, UK & WGM Magazine. Mainoo's writing has appeared in The Cicada's Cry (US), An attempt at exhausting a place in Leicestershire volume (UK), Writers Space Africa, Fireflies' Light (Missouri Baptist University), aAH! Magazine (Manchester Metropolitan University), Wales Haiku Journal, EVENT (Douglas College), Prairie Fire (Canada), The Haiku Foundation, Best New African Poets Anthologies (2018, 2019, 2020), Black Bamboo, among others. Mainoo is a tennis professional in the morning, a student in the afternoon, and a writer in the evening.
RML Books by Gabriel Awuah Mainoo
Ghana-based poet Gabriel Awuah reads from the publication, We are Moulting Birds (Light Factory Publications, 2021). This reading was presented at the launch of the set "Ghanaian Writing on Migration and Diaspora" at Richmond Public Library on November 27, 2021. The publication was produced in the Reading the Migration Library project and in partnership with Library of Africa and the African Diaspora (LOATAD). This video was recorded at LOATAD in Accra, Ghana. The videographer (camera and post production) was Nipah Dennis.