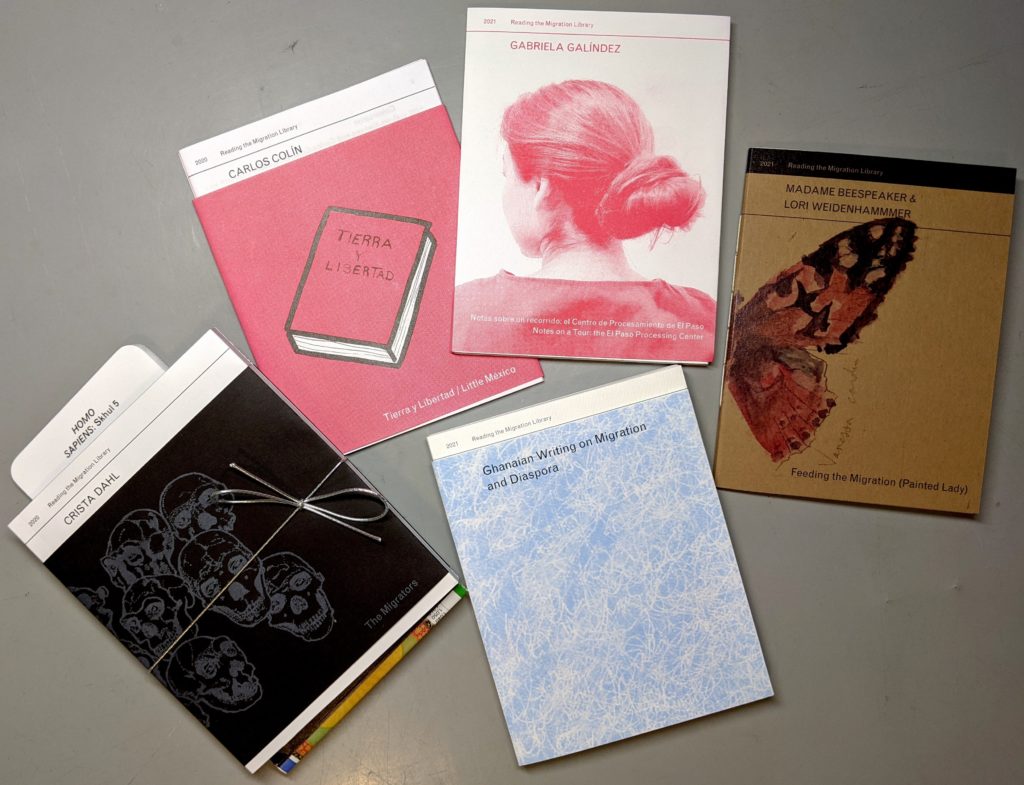 Reading the Migration Library (RML) imagines the world's entire migration library as a vast archive that, like its subject, refuses to be confined within a single location.
RML is an anti-colonial and anti-racist artist project that invites artists, writers and designers to take on this spacious task by producing small publications in small editions. RML publications are available for free download or by exchange. This website houses the books, introduces you to the artists and authors behind the books, and shares news of events featuring the books.
Subscribe to the RML newsletter.