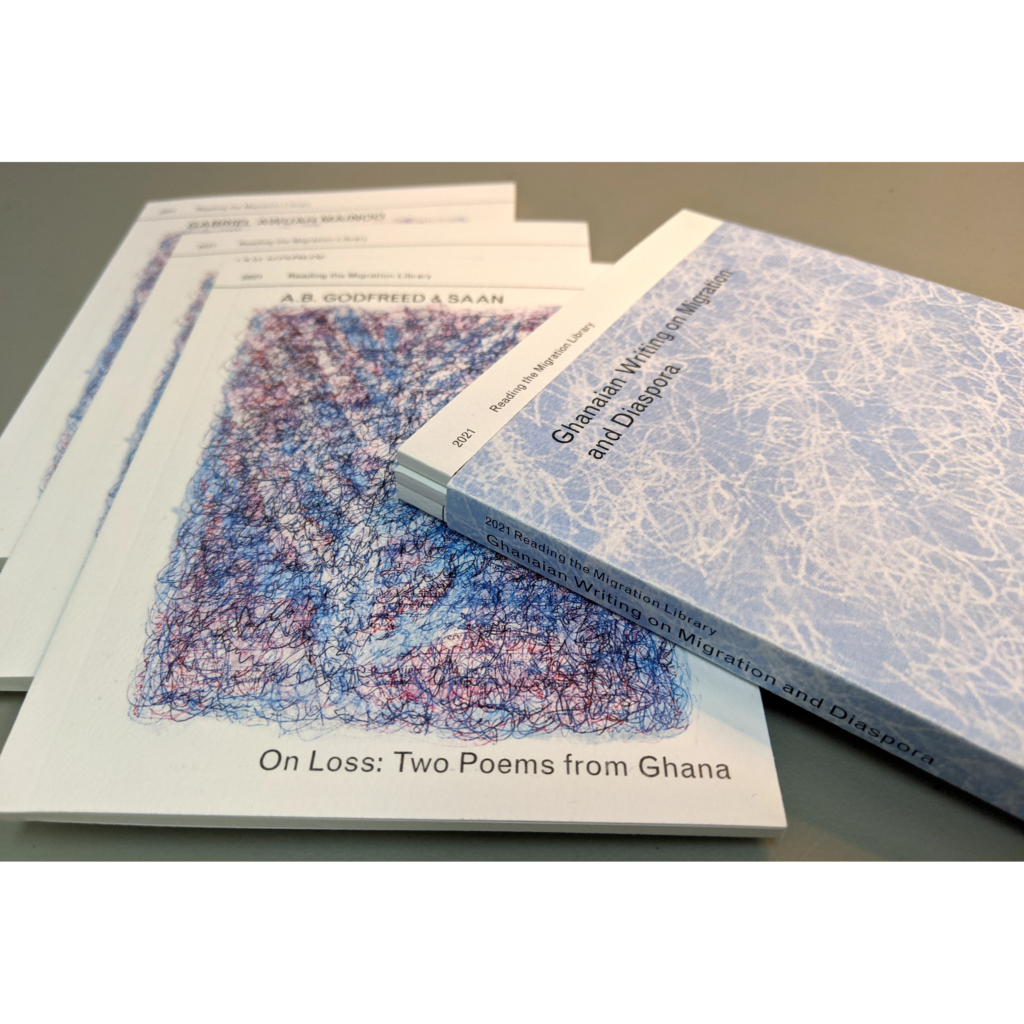 Three poetry chapbooks are bound together in the set, Ghanaian Writing on Migration and Diaspora. Each chapbook is available by exchange or as downloadable files (by clicking on the titles below):
Or, download the complete set:
The cover illustration is by Tendai Rinos Mwanaka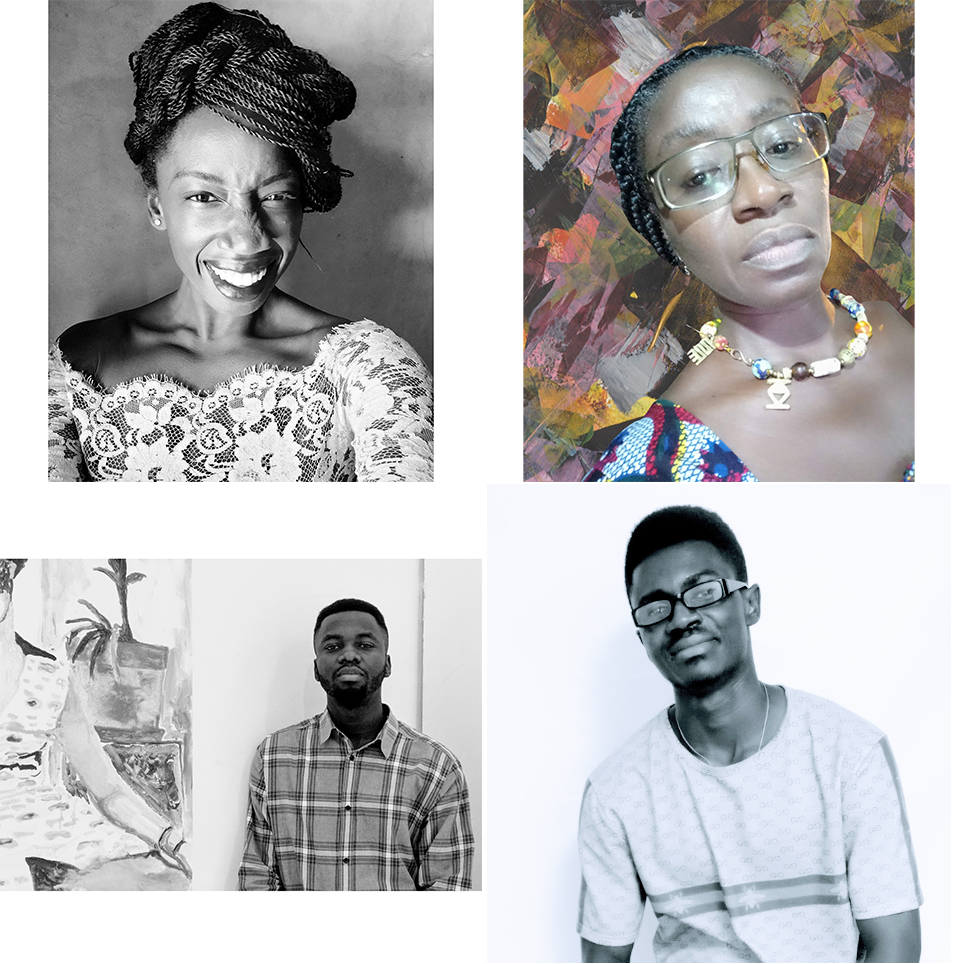 About the LOATAD/RML Jury
The poetry selected from these writers considers the impact of forced and voluntary migration inside of Ghanaian histories and cultures. Their works will be produced in a set of three chapbooks which will be released in a print edition of 100, and as a downloadable digital document here. Watch for the releases in July, 2021, as well as with a public launch event to follow. The selected Ghanaian writers join the other RML artists and writers who, since 2017, have participated and collaborated in Reading the Migration Library, an artist publishing project that aims to creatively and critically reflect on migration in our cultures and environments.

Sylvia Arthur is the founder of the Library Of Africa and The African Diaspora (LOATAD), an Accra-based decolonised private library, archive, and writing residency dedicated to the work of African and Diaspora writers from the late 19th-century to the present day. Founded in 2017 with 1,300 of Arthur's own books, LOATAD's collection now contains about 4000 books by, and ephemera from, writers from 44 of Africa's 54 countries and Black authors from the Americas, the Caribbean, Europe, and around the world.
Otoniya J. Okot Bitek is an Acholi poet. Her collection, 100 Days (University of Alberta 2016), reflects on the meaning of memory two decades after the Rwanda genocide, and was nominated for several writing prizes including the 2017 Canadian Authors Award for Poetry. Otoniya has been a Poetry Ambassador for the City of Vancouver and was the Ellen and Warren Tallman Writer-in-Residence in the English Department at Simon Fraser University. She was also a Jack and Doris Shadbolt Fellow in the spring of 2021.
Lois Klassen is the founder and artist host of Reading the Migration Library.
This project would not have been possible without the Government
of BC funding through the BC Arts Council and Canada Council for the Arts.