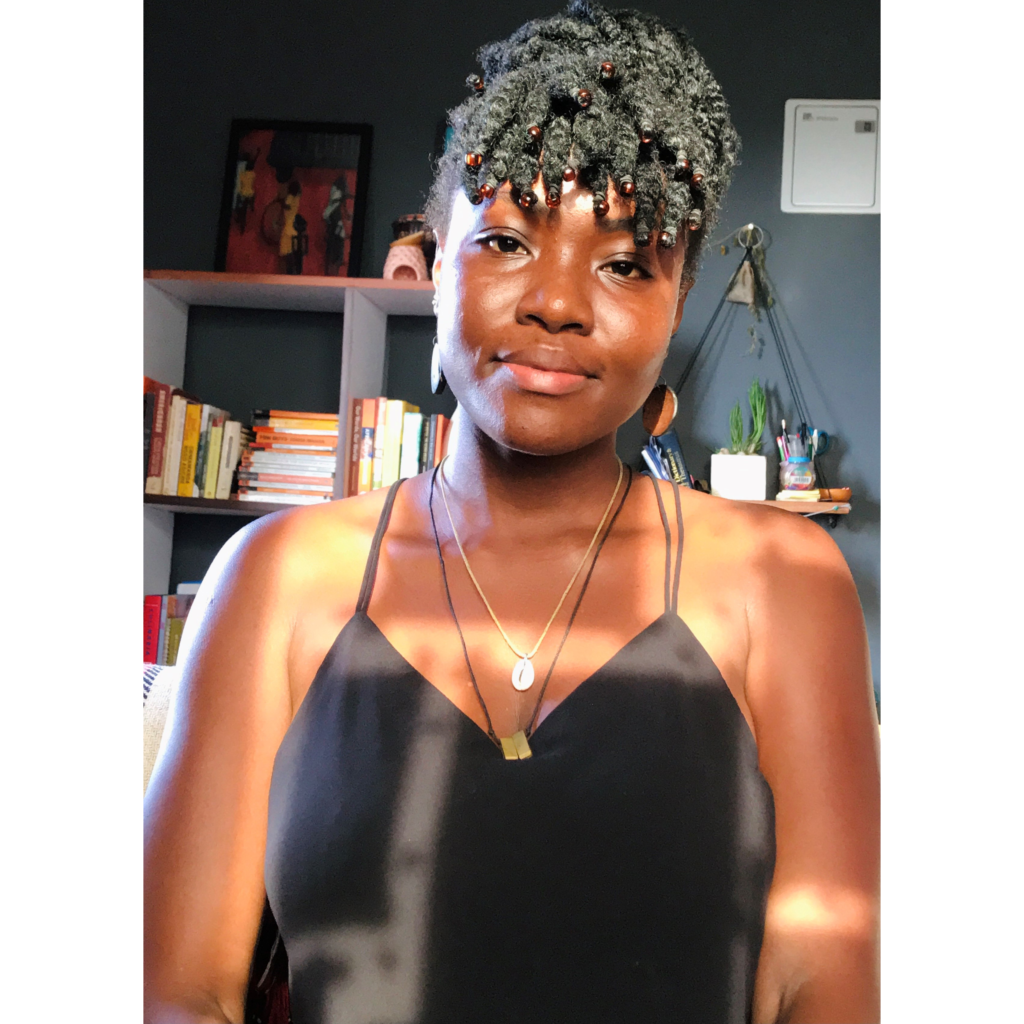 Fauziyatu Moro is a PhD Student of African History at the University of Wisconsin-Madison focusing on mobility and identity (re)formation in post-independent Ghana and the African Sahel. Her research interests include Women and Gender History, Migration, Urban studies, and Popular Culture.
She was shortlisted for the Abena Korantemaa Oral History Prize in 2020 for her entry on migrant Sissala women living in Accra, Ghana and in 2021 placed 2nd in the Accra Archive's Imagining Early Accra Competition with her non-fiction piece "Sugar Babies in the Accra Town Hall: Reflections on Urban Leisure and Space-making". Fauziyatu Moro is working on her first poetry collection on women's migration in Ghana titled Hybrid. In 2021 Moro presented selections from this series with other RML artists/writers at International Association for the Study of Forced Migration Biannual Conference.
Ghanaian (US-based) poet and historian Fauziyatu Moro reads from and describes her recent work, Hybrid. This reading was presented at the launch of the set "Ghanaian Writing on Migration and Diaspora" at Richmond Public Library on November 27, 2021.