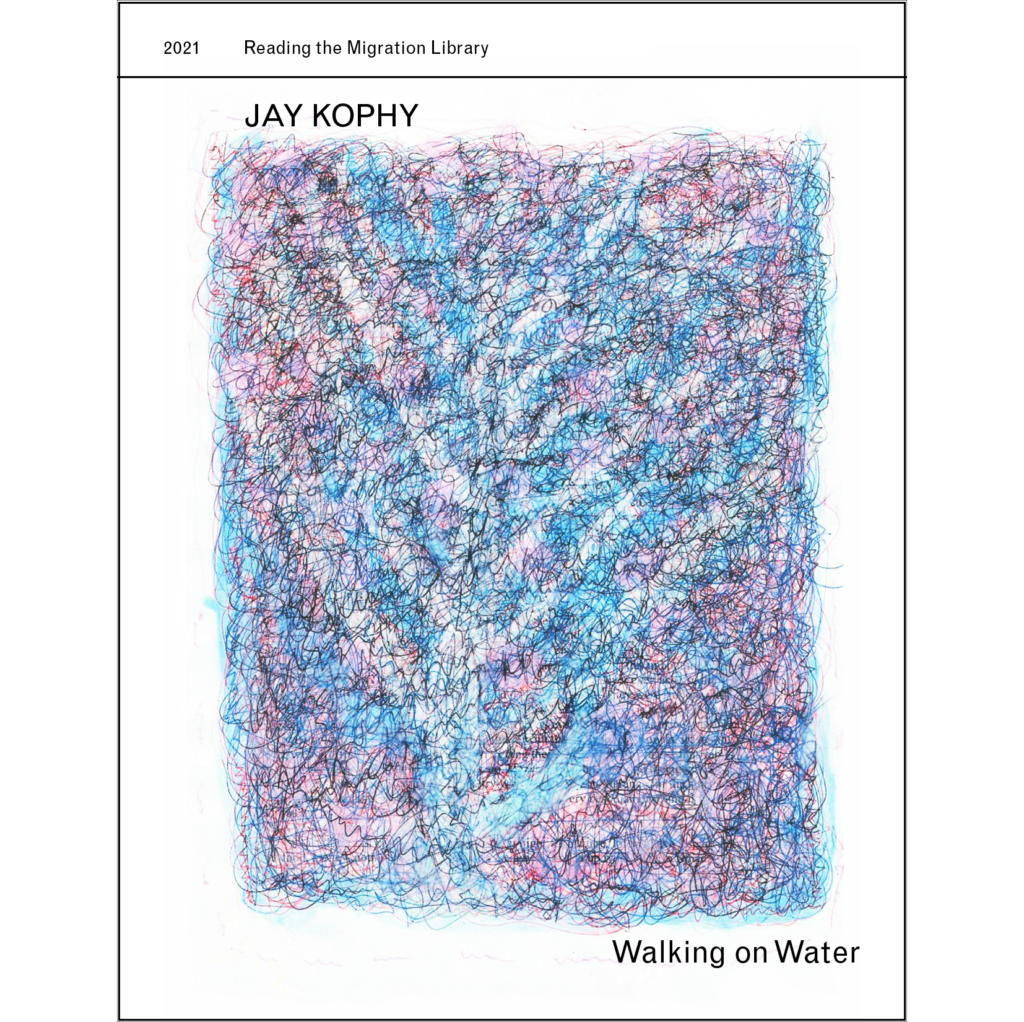 Water, in this selection of sixteen poems, is as impossible a foundation for identity as are migrations. The poems grapple with sorrow and anger for homes and families disrupted by the hunger that drives dangerous, and fateful, migrations. Of those who have died in sea migrations, it demands that we not loose faith in them, despite their names being replaced by, "migrant." Jay Kophy (Jerry Agbenu) is the winner of the inaugural Samira Bawumia Literature Prize for poetry for the poem "Pharmakeia" which appears in this collection.
Ghana-based poet Jay Kophy reads from the publication, Walking on Waters (Light Factory Publications, 2021). This reading was presented at the launch of the set "Ghanaian Writing on Migration and Diaspora" at Richmond Public Library on November 27, 2021. The publication was produced in the Reading the Migration Library project and in partnership with Library of Africa and the African Diaspora (LOATAD). This video was recorded at LOATAD in Accra, Ghana. The videographer (camera and post production) was Nipah Dennis.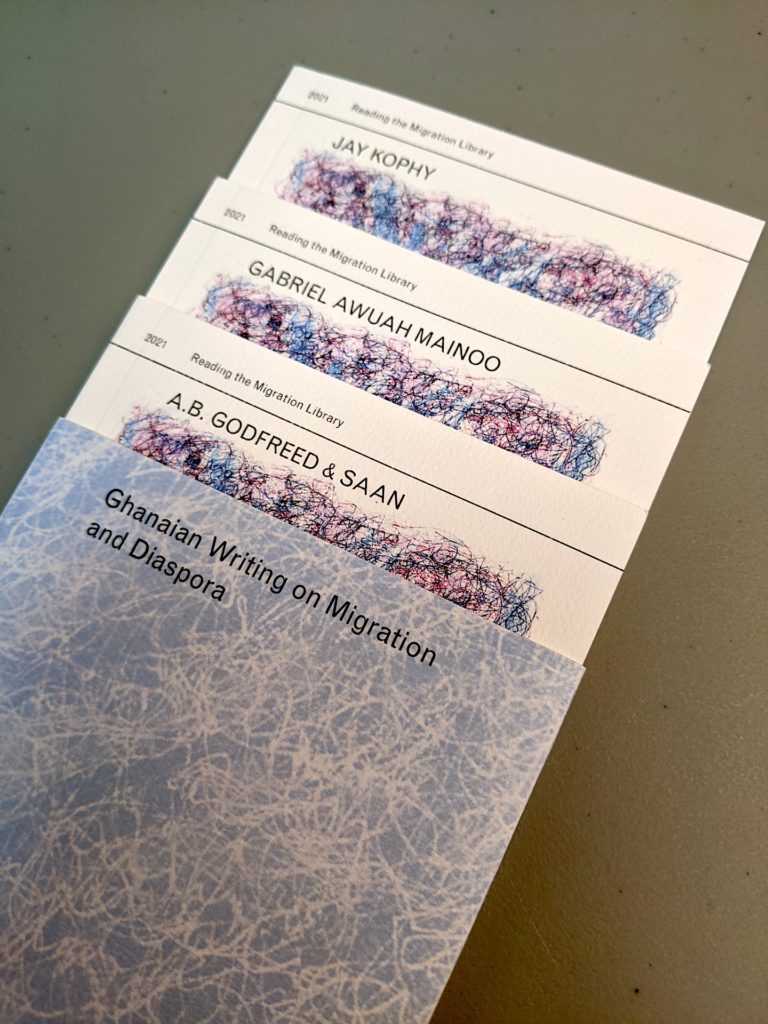 This book is available as part of the the set, Ghanaian Writing On Migration and Diaspora. This set was created in partnership with Library of Africa and the African Diaspora in Accra Ghana. The poets in this series were selected by a jury made up of Sylvia Arthur, Otoniya J. Okot Bitek, and Lois Klassen. Victoria Lum created the RML 2020/21 series design.