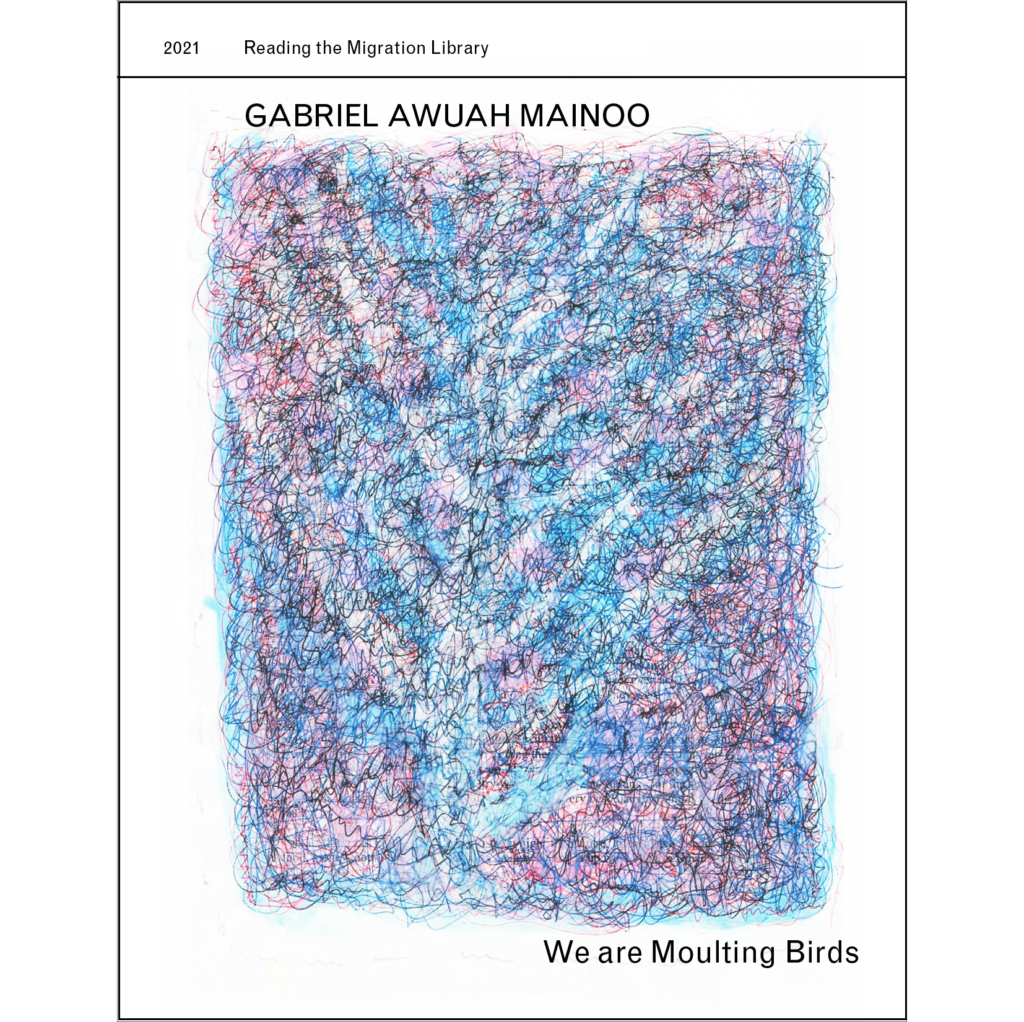 This collection of sixteen poems takes the reader through some of the multiple journeys and migrations affecting Ghanaian individuals and families. Whether transient labourers with work permits, a foreign student in Ohio, a family member in Ottawa, or a Caribbean father in the distance, exile and displacement are felt through the material conditions of daily life. From "licking/ the bliss dribbling down the maple bough… the delight to dally in 2 worlds at the same time", to "sweat, dirt, crushed/ pieces of hamburgers &/ they give me back my stare", the "abdicated body" of the displaced person is recognized in the poems through sensations and physical absences.
Ghana-based poet Gabriel Awuah reads from the publication, We are Moulting Birds (Light Factory Publications, 2021). This reading was presented at the launch of the set "Ghanaian Writing on Migration and Diaspora" at Richmond Public Library on November 27, 2021. The publication was produced in the Reading the Migration Library project and in partnership with Library of Africa and the African Diaspora (LOATAD). This video was recorded at LOATAD in Accra, Ghana. The videographer (camera and post production) was Nipah Dennis.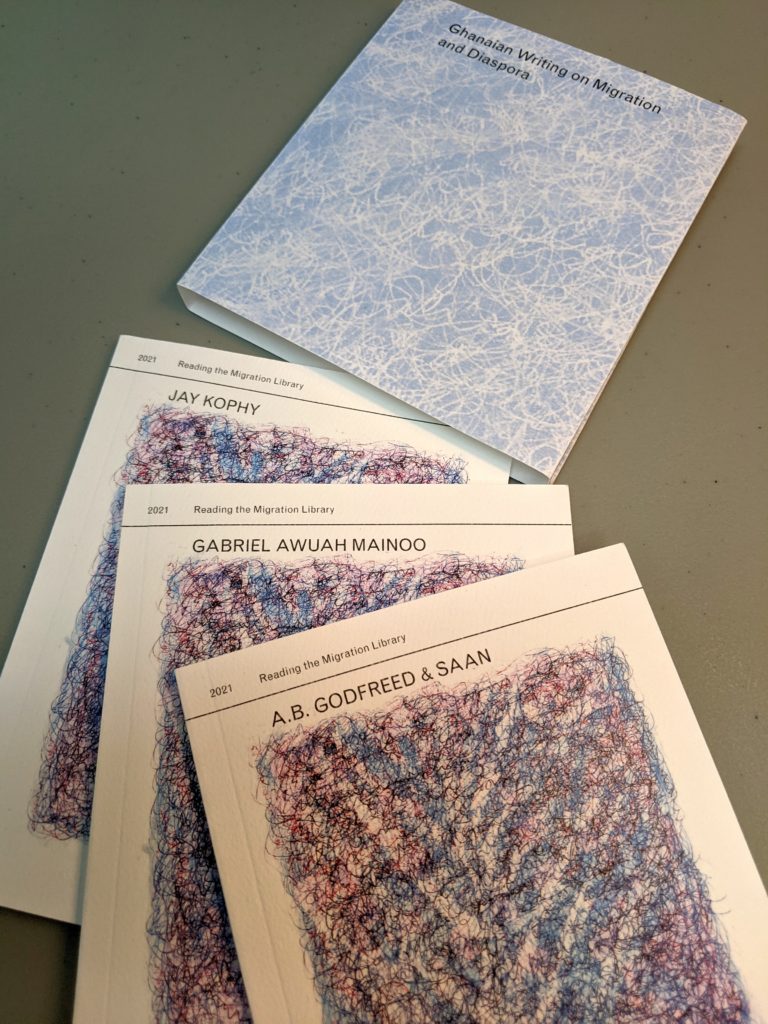 This book is available as part of the the set, Ghanaian Writing On Migration and Diaspora. This set was created in partnership with Library of Africa and the African Diaspora in Accra Ghana. The poets in this series were selected by a jury made up of Sylvia Arthur, Otoniya J. Okot Bitek, and Lois Klassen. Victoria Lum created the RML 2020/21 series design.