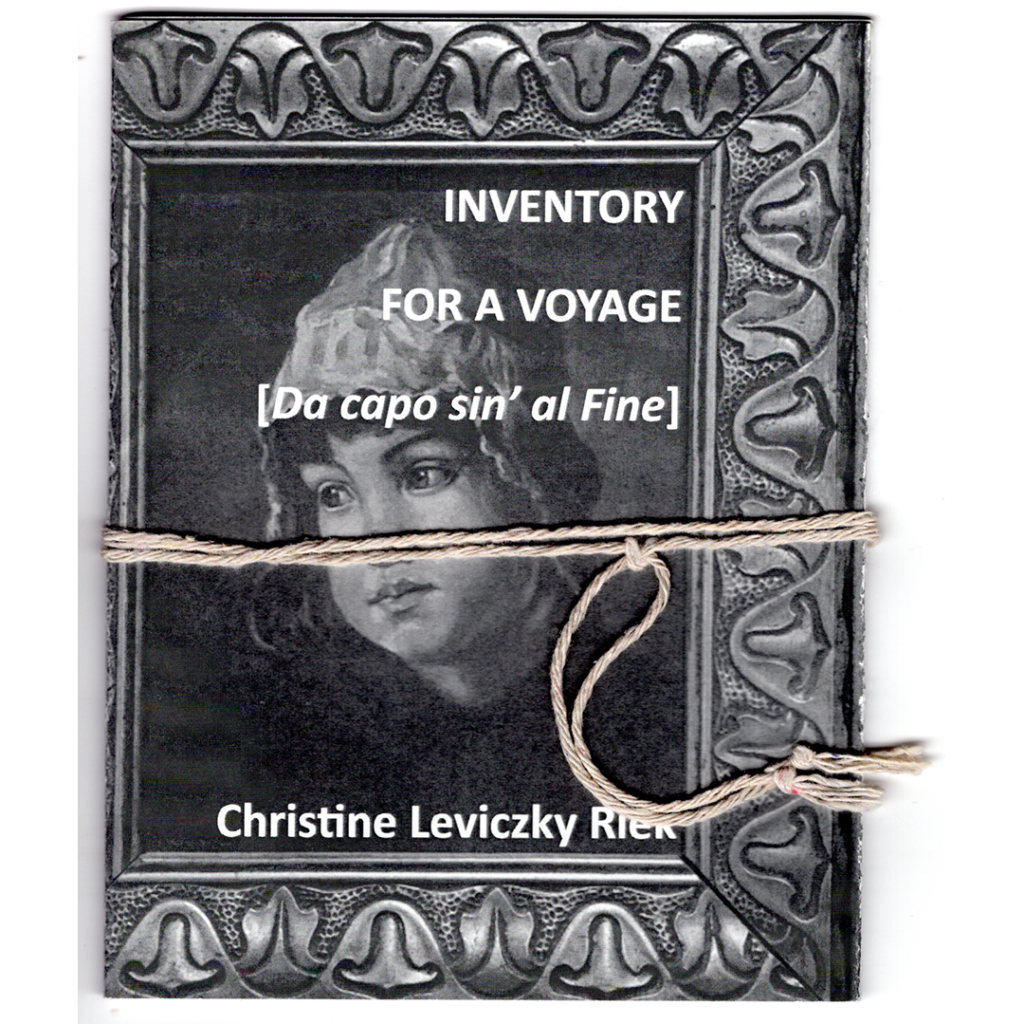 Title: Inventory for a Voyage [Da capo sin' al Fine]
Author: Christine Leviczky Reik
Editor: Lois Klassen
Designers: Christine Leviczky Reik, Lois Klassen
Date: 2017
Pages: 24 (not including covers)
Language: English, Hungarian
Dimensions: 4.25″ (106 mm) x 5.5″ (141 mm)
Cover: Double-folded card
Binding: Hand-sewn signature binding with twine belly-band
Printing: Digital printing
Colour: Black and white
Edition: 100
ISBN: 978-0-9781082-9-8
Copyright : Attribution-NonCommercial-NoDerivatives 4.0 International (CC BY-NC-ND 4.0 ) License). Content copyrights remain with listed contributors.
Inventory for a Voyage [Da capo sin' al Fine] is a docu-poetry accounting of the circumstances leading to the writer's family migration. It includes excerpts from secret service documents, family photos of war-time activities, and photos of items carried on the journey. This is Christine Leviczky Reik first poetry chapbook and was completed during her participation in The Writer's Studio program at Simon Fraser University, Vancouver, Canada.