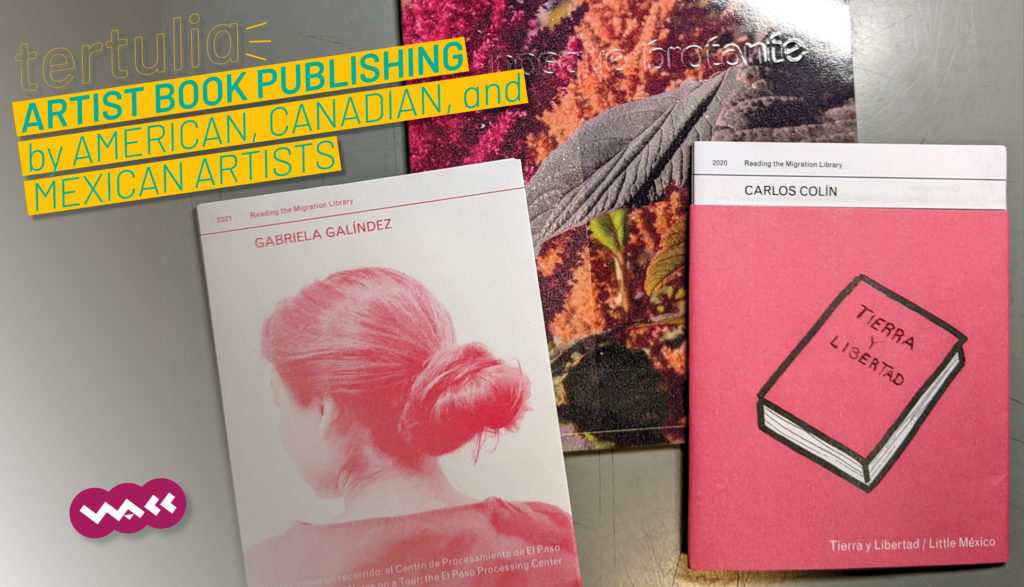 Vancouver Latin American Cultural Centre (VLACC) presents American, Canadian, and Mexican creators who have recently produced artist books with Vancouver-based Light Factory Publications (LFP). Artists have been exchanging and collaboratively producing small publications for at least a century. Latin America and its diaspora have been particularly active in artist book publishing. These bilingual (Spanish, English) artworks consider the migrations and ecologies that link North American cultures, across borders and along waterways. This discussion will present the books and discuss how publishing is used as a critical art practice by Latin American artists in Vancouver and beyond.
With Gabriela Galíndez (Aspen, Colorado; formerly of El Paso, Texas), Daisy Quezeda Ureña (Santa Fe, New Mexico), Carlos Colín (Vancouver and Mexico), and Lois Klassen (Light Factory Publications, Vancouver).

WHEN: Thursday, March 31st, 6:00 pm to 7:30 pm PST

A recording of this event is here .