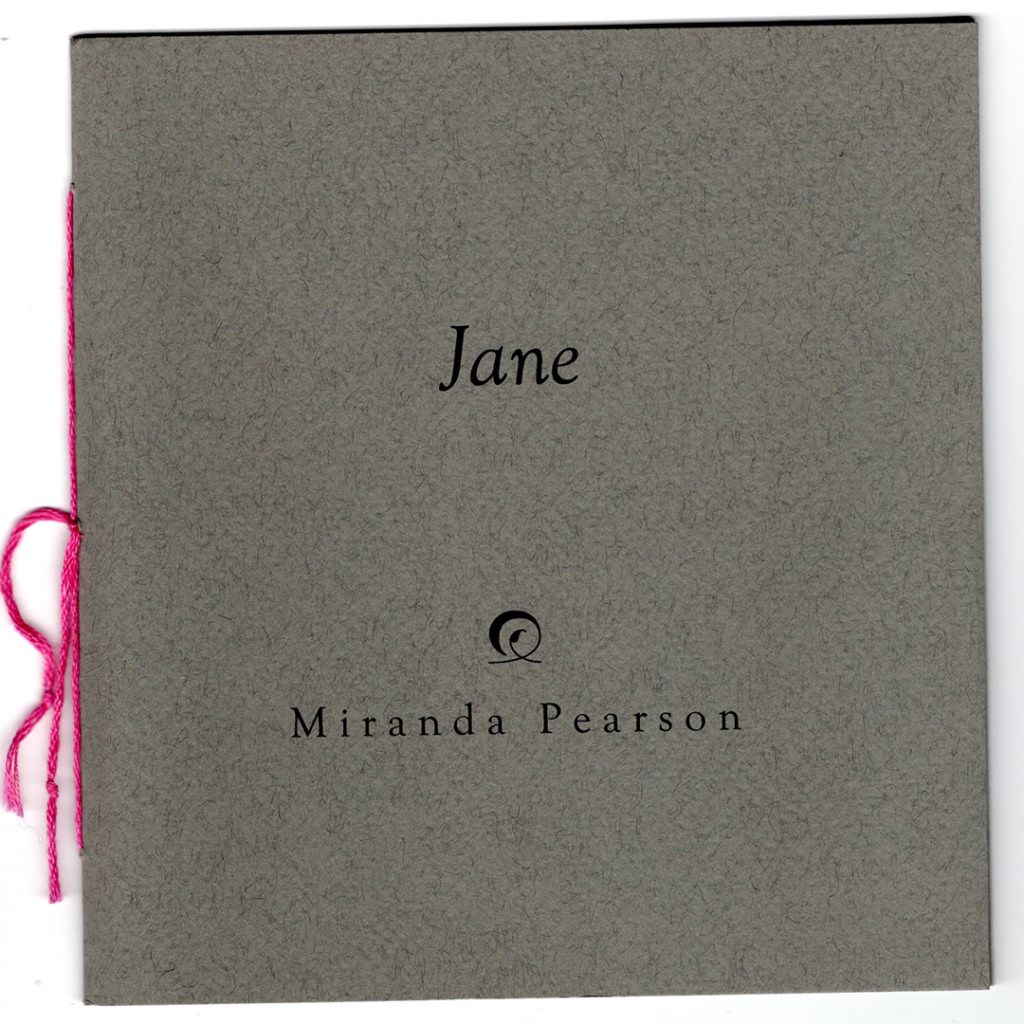 Title: Jane
Author; Miranda Pearson
Designer: Lois Klassen
Other contributors: Robin Ripley (embroidery)
Date: 2007
Pages: 16
Language: English
Dimensions: 5″ (126 mm) x 5.5″ (140 mm)
Cover: Printed art paper cover with coverflaps that hold the printed mylar end pages in place
Binding: 3-hole sewn binding using coloured embroidery thread
Printing: Digital printing
Colour: Black text on coloured paper cover and on white pages in the interior
Edition: A – Z (and 4 artist proofs)
ISBN: 978-0-9781082-3-6
Price: $25
Jane is a sister to Spanish Greens.
Jane contains "Doctor H." and "Jane", two poems by Miranda Pearson, who has long juggled the dual careers of poet (including poetry editor of Prism, University teaching and mentoring) and psychiatric nursing (with a specialty in eating disorders). Jane reflects both of these worlds. It draws on Pearson's research at the Betham Royal Hospital Archives and Museum in Kent, England.
Jane was set with Goudy Old Style type on Winter, a Powerbook G4 (Mac computer). Artist Robin Ripley created the embroidery seen on the end paper.