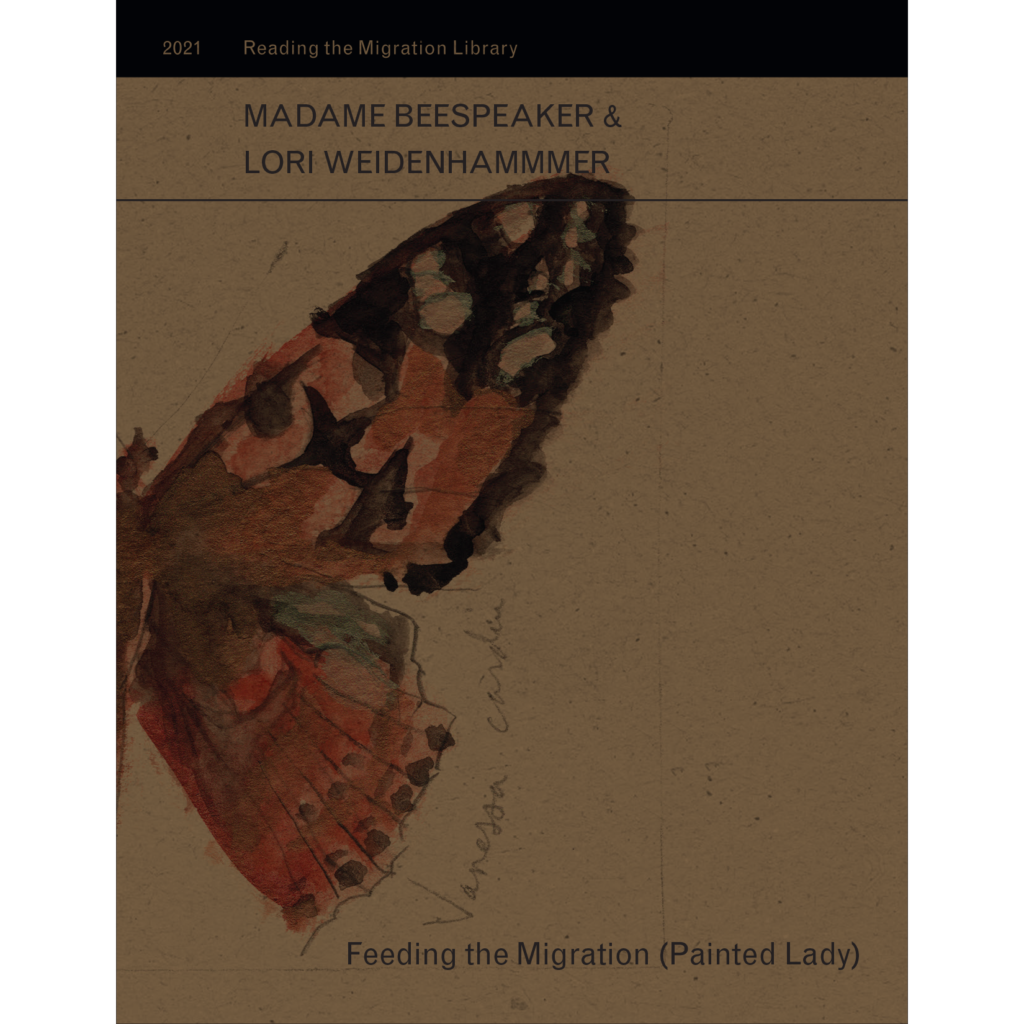 A new book in the art project, Reading the Migration Library, invites us to to look over the field drawings from Madame Beespeaker's notebook. The images and notes record local observations of the well-known migrator, the Painted Lady Butterfly. Nestled inside the drawings is a set of poems by Lori Weidenhammer that speak of the mobility of insects, humans, and the seeds that they carry.
In a recent podcast by Monique at Fully Woven, artist and writer Lori Weidenhammer describes the experiences that led her to become one of the region's most enthusiastic native bee advocate, identifier, and public educator. In the podcast, Weidenhammer discusses the making of Feeding the Migration (Painted Lady) and what collaboration –with RML host artist, Lois Klassen and others in her wide networks of wanderers and wonderers– has meant to her as a pandemic survival strategy,
Collaboration has been so important during this pandemic because it is too easy to get too solipsistic and in your head too much … its the connection not just with nature but with people who love nature that keeps that passion alive…"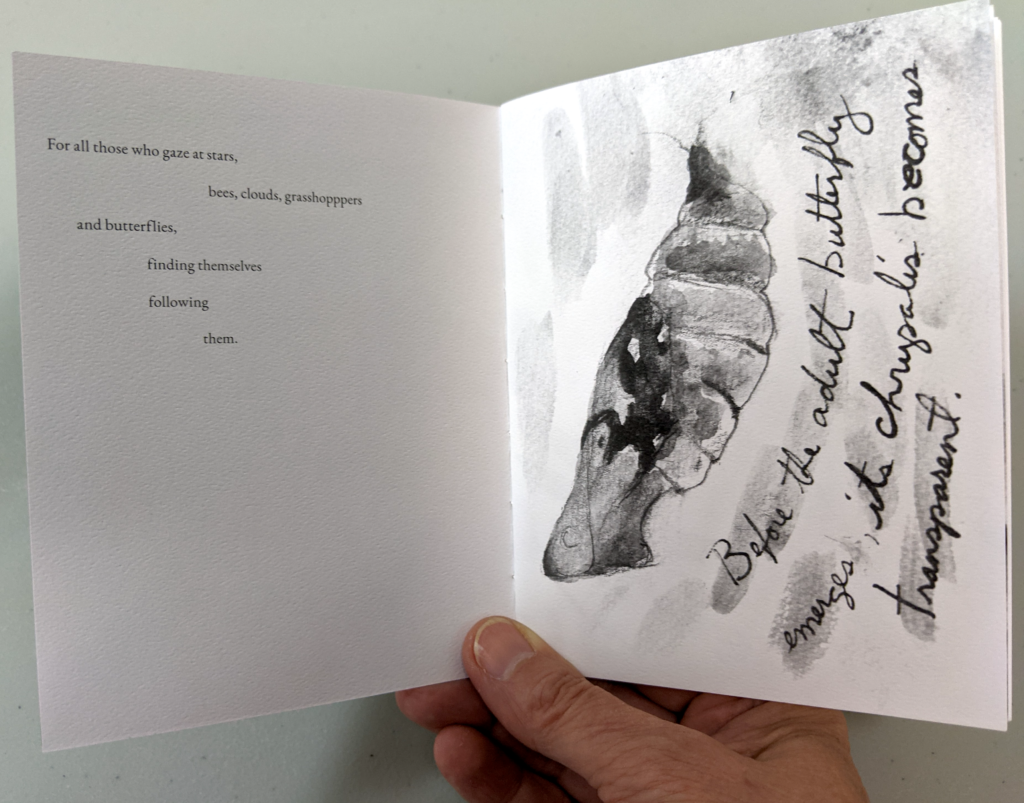 This project would not have been possible without the Government
of BC funding through the BC Arts Council and Canada Council for the Arts.