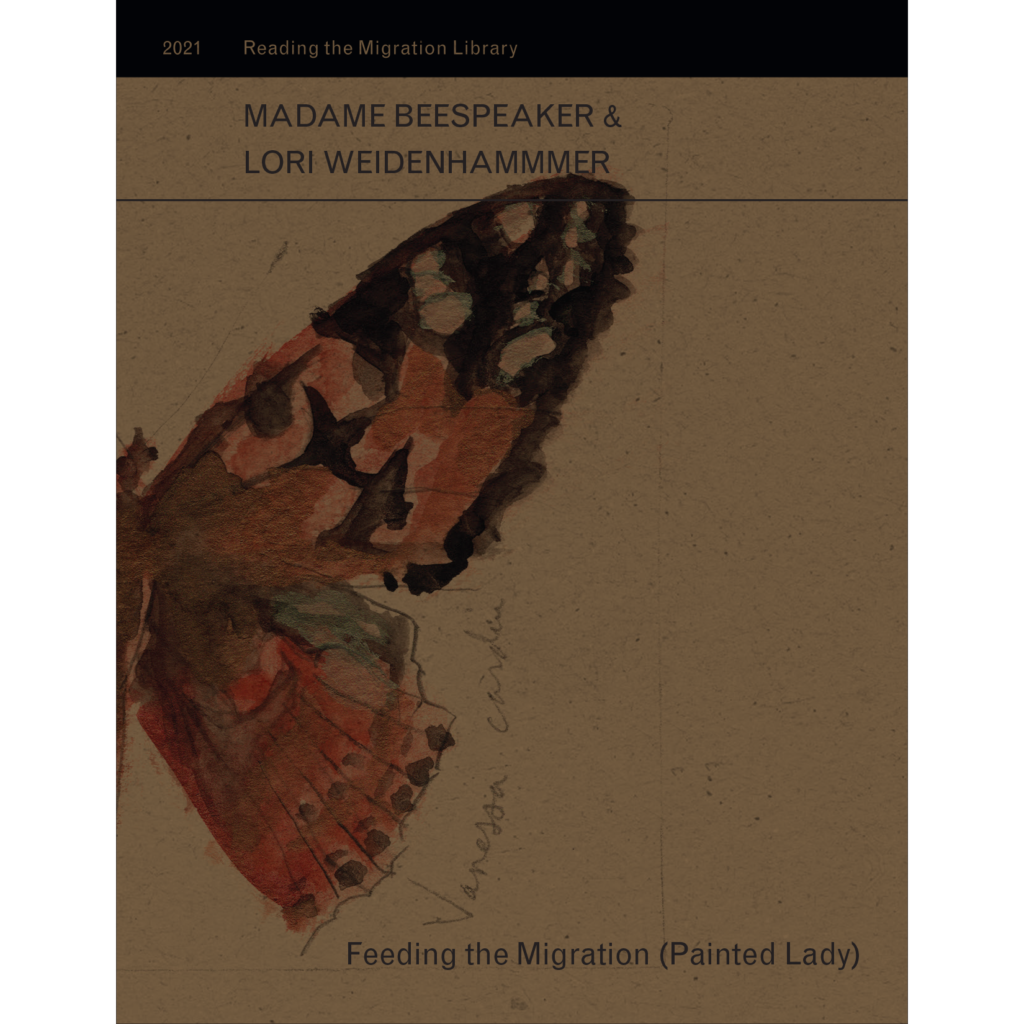 Plants seduce us so we will take them with us.
The seeds carried in the hems of garments,
intestines, testicles and wombs.

We are flesh-covered seed-carrying devices.
Our urges are to nurture, but also
disperse . . . "
With Feeding the Migration (Painted Lady), readers are invited into Madame Beespeaker's notebook to view field drawings and notes related to the well-known migrator, the Painted Lady Butterfly. Nestled inside the drawings, a set of poems by Lori Weidenhammer speaks about the mobility of insects, humans, and the seeds that they carry.
On May 6, 2023 Lori Weidenhammer read an excerpt from her chapbook, Feeding the Migration (Painted Lady). The reading was part of the Mount Pleasant Poetry Walkabout organized by Kevin Spenst for Jane's Walk Vancouver.