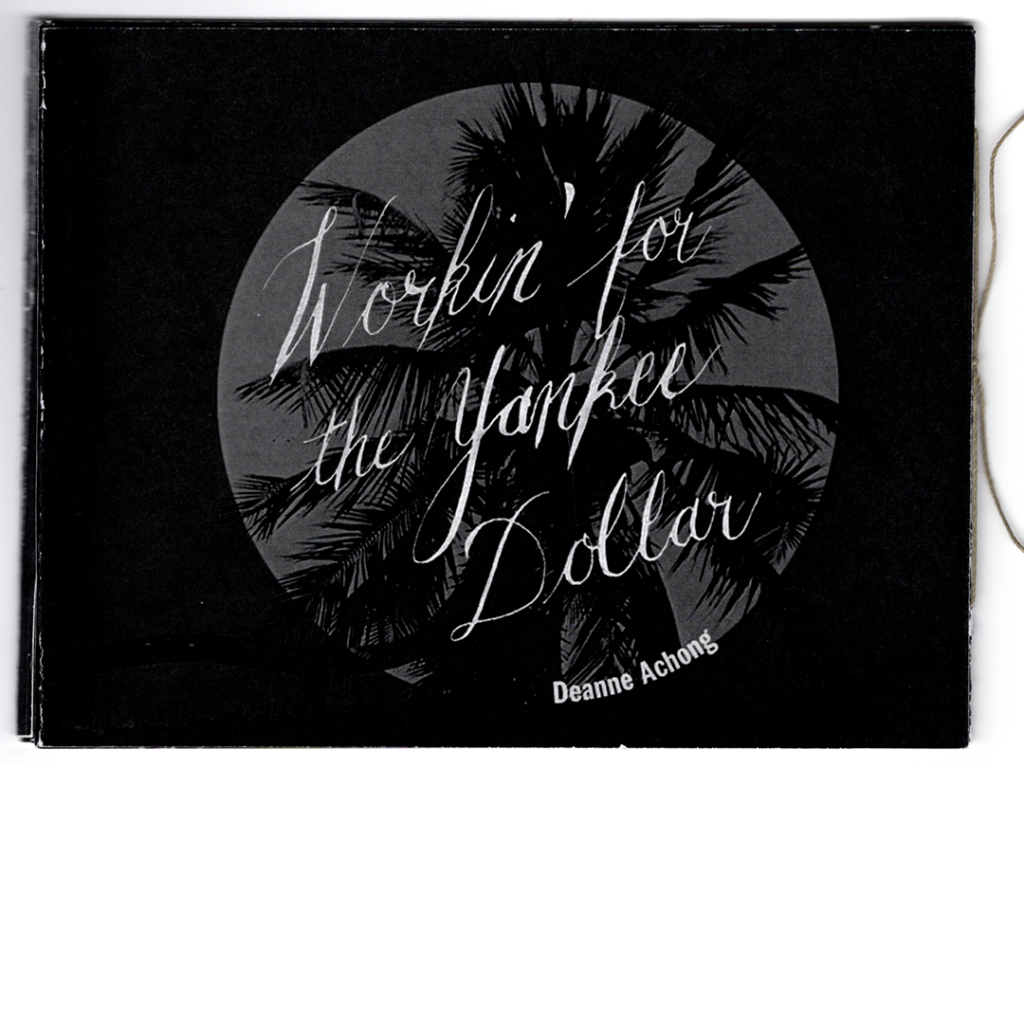 Title: Workin' for the Yankee Dollar
Artist: Deanne Achong
Editor: Lois Klassen
Date: 2017
Pages: 16
Language: English, Patois
Dimensions: 5.5″ (141 mm) x4.25″ (106 mm)
Binding: Accordion fold with hand-sewn inset signature
Printing: Digital printing on glossy paper
Colour: Black and white
Edition: 100
ISBN: 978-1-988895-08-6
Download: pdf
Copyright: Attribution-NonCommercial-NoDerivatives 4.0 International (CC BY-NC-ND 4.0 ) License). Content copyrights remain with listed contributors.
Workin' For the Yankee Dollar was created by Deanne Achong in Vancouver, Canada but concerns the cultural and military invasion of Trinidad by the US in the 1940's. The book illustrates and annotates the appropriation of Lord Invader's (Rupert Grant) Calypso song, Rum and Coca Cola. Through layered photos, hand-scripting and drawings, the song's coded lyrics are set into an environment of forced and sexualized labour that colonized the island as a result of the arrival of US soldiers to the island. The notations and citations describe the way the song, which was registered with a copyright in Trinidad, was turned into a massive hit by the Andrew Sisters in 1945. The source photographers are from archives of Achong's family and friends. Hand-lettering, including a musical score are by Achong.