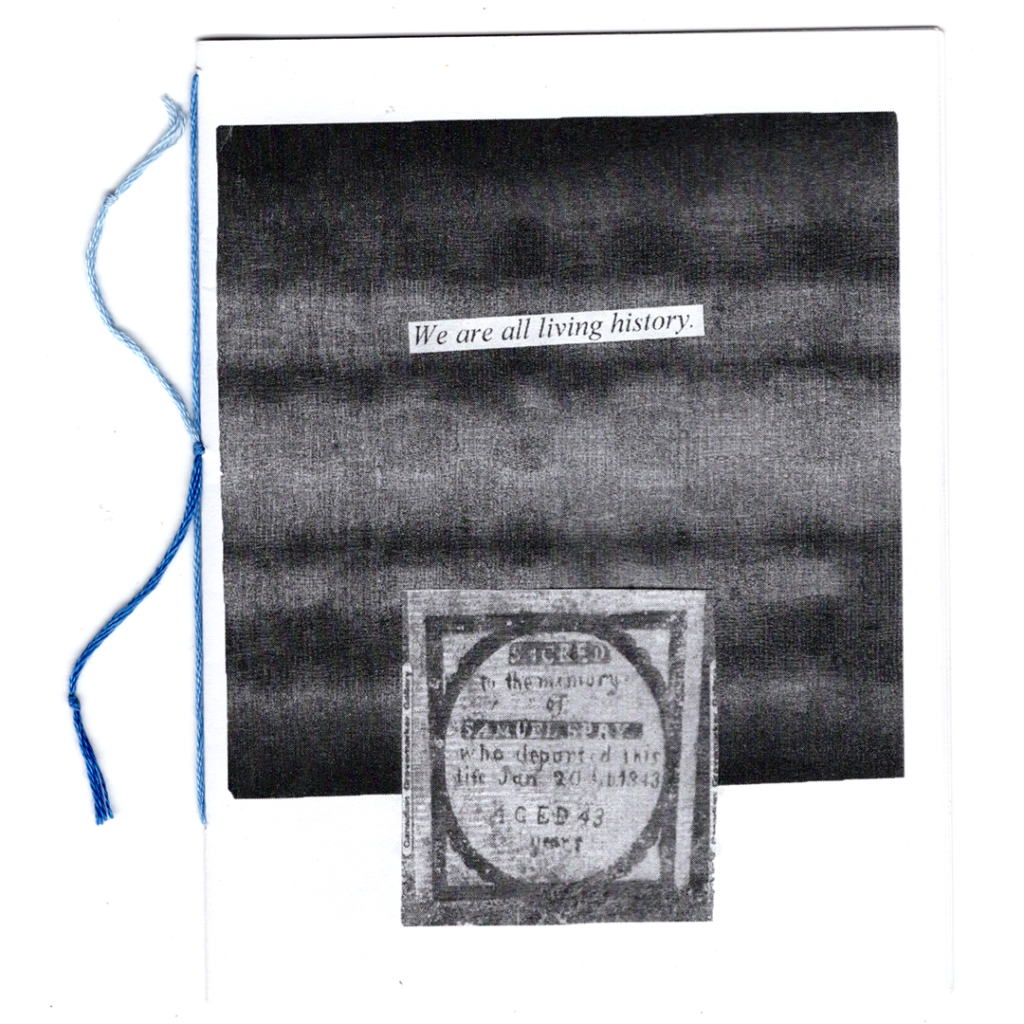 Title: We are all living history
Artist: Lib Spry
Contributor: Wendy Luella Perkins, Rebecca Benson, Aaron Franks (co-authors of Settler's Statement, excerpted in the book)
Editor / Designer: Lois Klassen
Date: 2018
Pages: 16
Language: English
Dimensions: 4.25″ (106 mm) x 5.5″ (141 mm)
Binding: Hand sewn single signature (3-hole stitch using coloured embroidery thread which is visible along the spine)
Printing: Digital printing
Colour: Black and white
Edition: 100
ISBN: 978-1-988895-18-5
Copyright : Attribution-NonCommercial-NoDerivatives 4.0 International (CC BY-NC-ND 4.0 ) License). Content copyrights remain with listed contributors.
A new world for us,
but for the First Peoples of Turtle Island,
an old, familiar land, and old familiar home.
We came with hope
the majority of us came not knowing . . . .
Settler's Statement (2015), excerpt
We are all living history was created at "A Library of Temporary Shelters: A book arts workshop about migration and displacement" at the Agnes Etherington Art Centre and was co-presented by Sala Manca (Lea Mauas and Diego Rotman) and Reading the Migration Library.