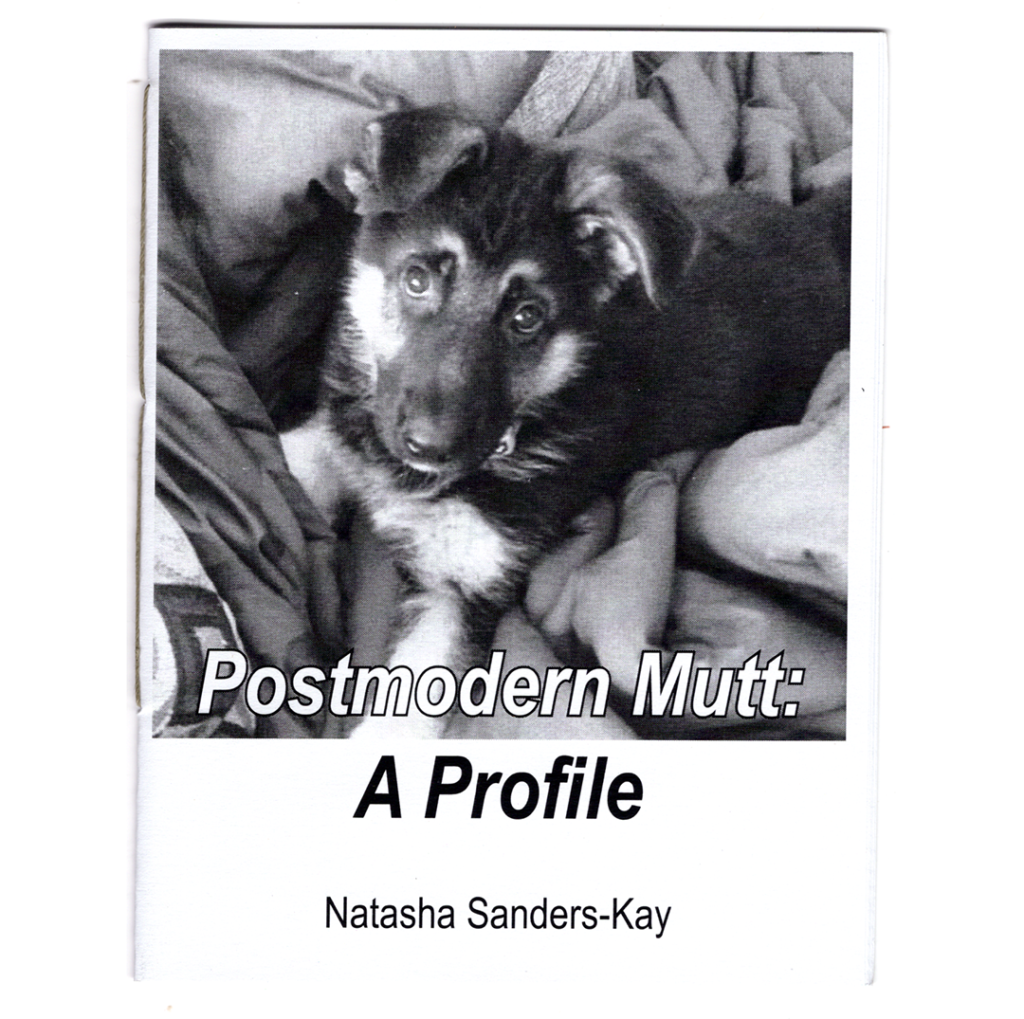 Title: Post Modern Mutt: A Profile
Author: Natasha Sanders Key
Contributor: Photos by Cheyenne Calder
Editor / Designer: Lois Klassen
Date: 2017
Pages: 24
Language: English
Dimensions: 4.25″ (106 mm) x 5.5″ (141 mm)
Binding: Hand sewn single signature (3-hole stitch using linen thread which is visible in the centre-fold and spine)
Printing: Digital printing
Colour: Black and white
Edition: 100
ISBN: 978-1-988895-10-9
Copyright : Attribution-NonCommercial-NoDerivatives 4.0 International (CC BY-NC-ND 4.0 ) License). Content copyrights remain with listed contributors.
Post Modern Mutt: A Profile is a poetic memoir that recounts the writer's complex ancestral identity including family migrations and settlements. It was completed during the writer's participation in Simon Fraser University's The Writer's Studio program.
also settler guilt

white gal grazing on

unceded Coast Salish territory

. . ."