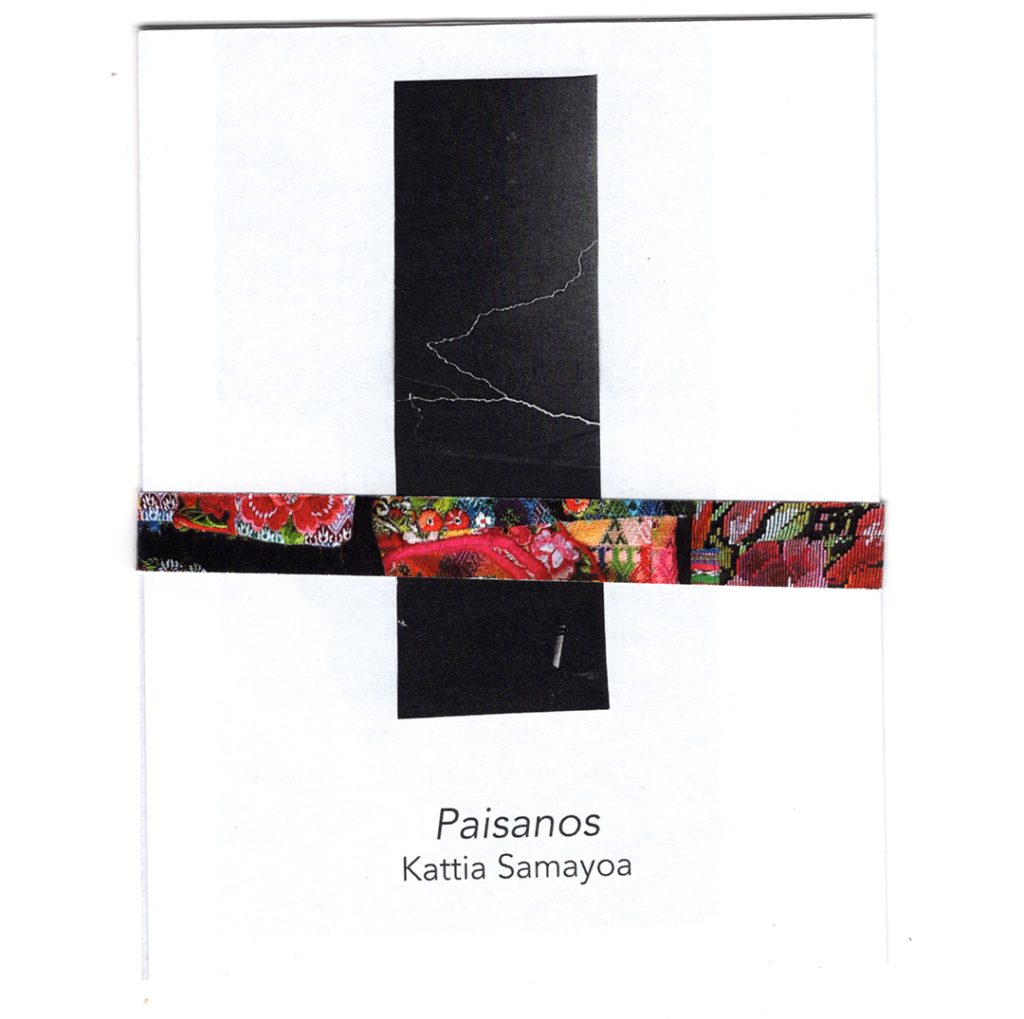 Title: Paisanos
Author: Kattia Samayoa
Editor / Designer: Lois Klassen
Date: 2017
Pages: 10
Language: English, Spanish
Dimensions: 4.25″ (106 mm) x 5.5″ (141 mm)
Binding: Folded flutter book
Printing: Digital printing
Colour: Black and white pages with colour printed belly band
Edition: 100
ISBN: 978-1-988895-03-1
Copyright : Attribution-NonCommercial-NoDerivatives 4.0 International (CC BY-NC-ND 4.0 ) License). Content copyrights remain with listed contributors.
Paisanos Was developed in a workshop at Anvil Centre, New Westminster, Canada. It pictures the author's refugee migration in the 1980s.