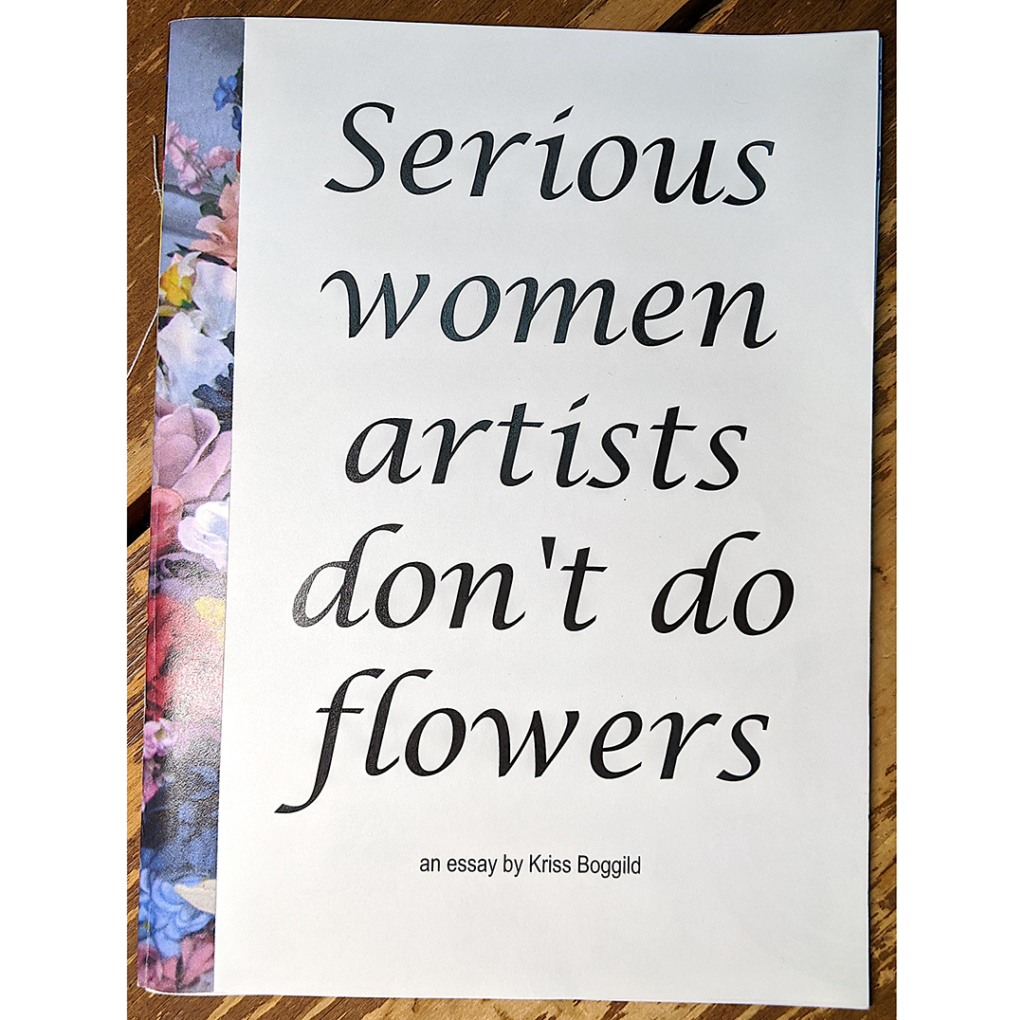 Title: Serious Women Don't Do Flowers
Author: Kriss Boggild (curator)
Artist Contributors: Cindy Anderson, Famous Empty Sky, Lois Klassen, Elizabeth Mancini, Elaine Mari, Betina Matzkuhn, Alice Philips, Katherine Polgrain, Amona Ra (aka Jadranka Sager), Kathy Tycholis, Mia Weinberg, Madeleine Wood
Editor / Designer: Lois Klassen
Date: 2008
Series / Project: Essay Pamphlets
Pages: 36
Language: English
Dimensions: 6″ (151 mm) x 8″ (203 mm)
Cover: White text on cover with colour image on the inside
Colour: Black and White text on interior of pamphlet
Binding: A full colour paper band over the spine reinforces a hand-sewn 4-stitch signture binding (cotton thread).
Printing: Digital printing
Edition: (out of print)
ISBN: 978-0-9781082-4-3
Copyright: Attribution-NonCommercial-NoDerivatives 4.0 International (CC BY-NC-ND 4.0 ) License). Content copyrights remain with listed contributors.
In an essay that serves as a curatorial statement for an exhibition at Seymour Art Gallery in North Vancouver (2008), Kriss Boggild asks women artists about their relationship to flowers. The artists draw on historic and critical inspirations, from philosophers to environmentalists to historians and other contemporary artists.