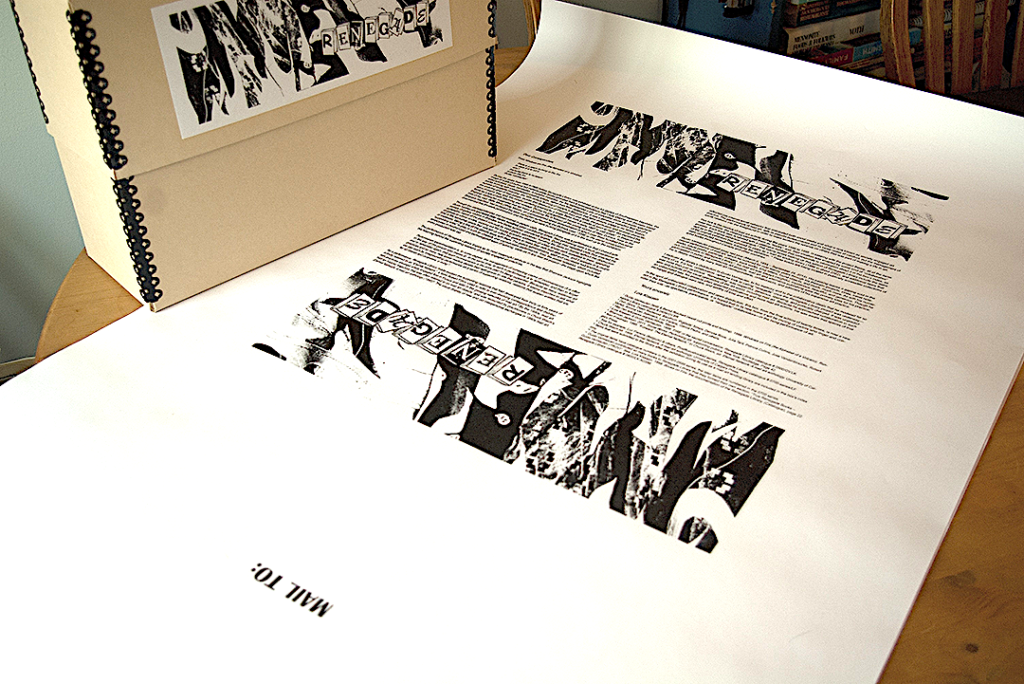 Title: Renegade Library (poster)
Artist Designer: Lois Klassen
Date: 2015
Language: The text was written in English. A Spanish language translation is available (see download below).
Poster dimensions: 25″ (630 mm) x 42.5″ (108 mm)
Edition: 50
Price: $25
Besides it suitability in covering a wall, this poster serves as a catalogue essay and wrapper for the 2015 Renegade Library box edition.