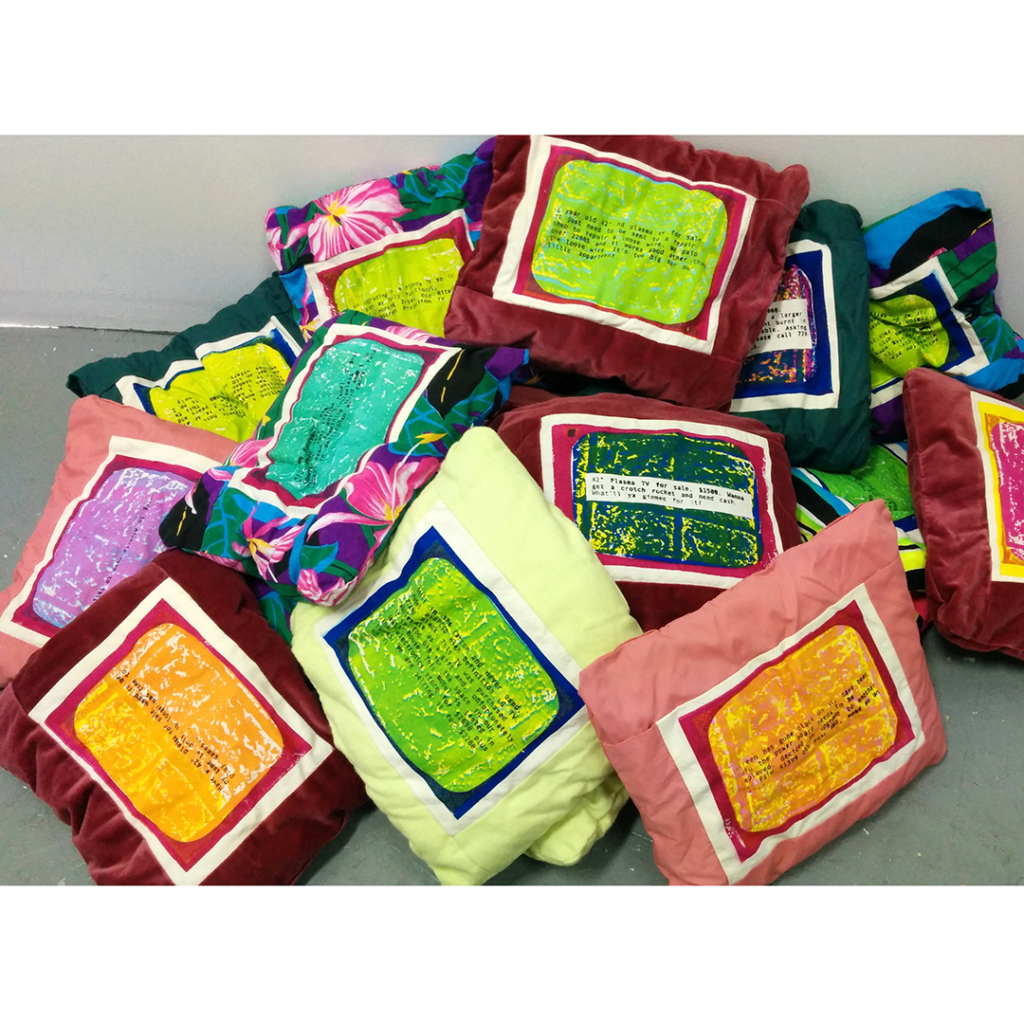 Title: Plasma TV
Artist: Lois Klassen
Date: 2007
Language: English
Dimensions: approx. 12″ (305 mm) x 10″ (205 mm) x 4″ (100 mm)
Colour: 5-colour prints on cotton; multi-colour fabrics
Printing: Silk-screened onto unbleached cotton sheeting
Edition: (out of print)
This set of TV cushions (multiples) were produced during Textile Art, Advanced Studies at Capilano University in 2007. Each recounts a different found text from craigslist posts for obsolete 42″ plasma screen TVs. The individual cushions were distributed to visitors of "Revised Surplus", a Yukon Studio (Vancouver) exhibition in 2014.