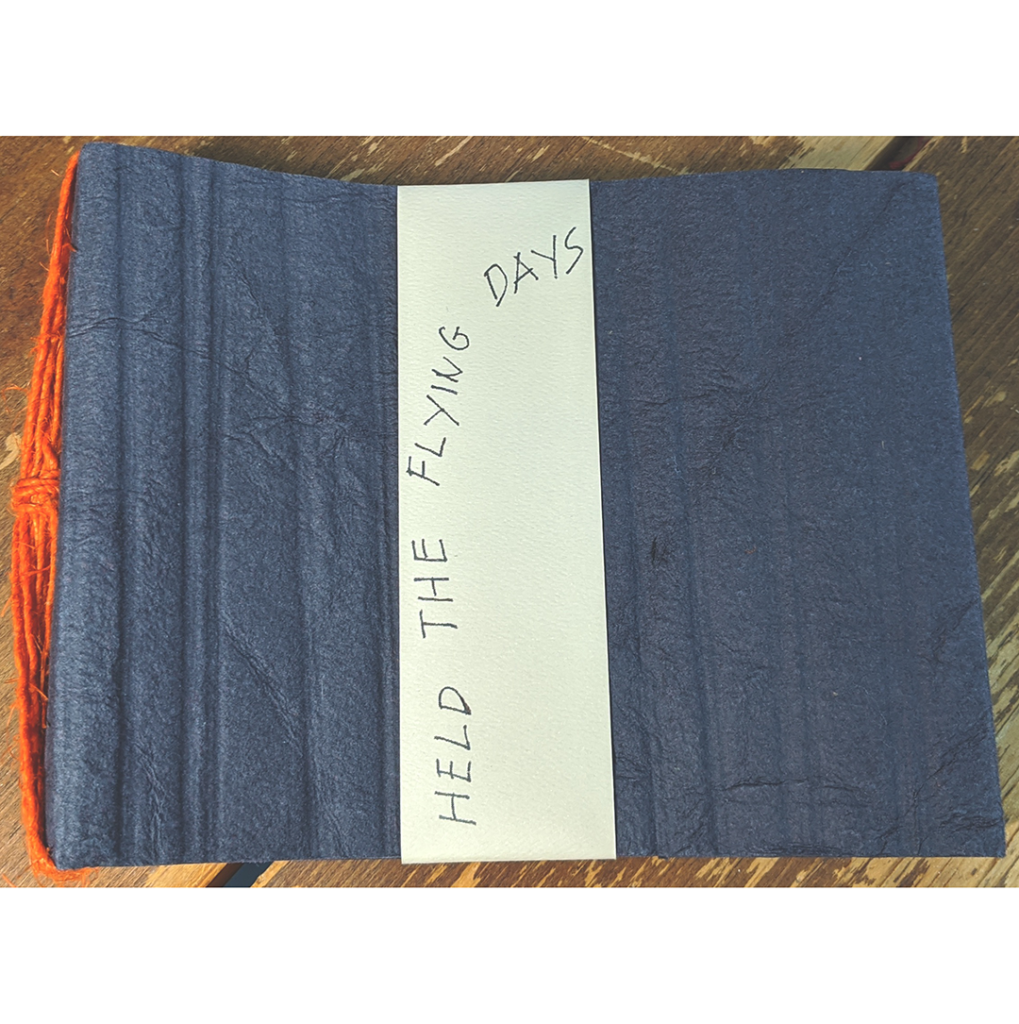 Title: Held the Flying Days
Artist: Diana Kemble
Designers: Diana Kemble, Lois Klassen
Date: 2008
Pages: 48
Dimensions: 5″ (126 mm) x 6″ (151 mm)
Cover: Handmade mulberry paper (source- Paper-Ya, Vancouver), embossed
Colour: Full colour
Binding: An accordion book that is hand bound with coloured yarn. There is a glass bead sewn into interior of the wrapped cover to ensure the shape is maintained in storage.
Printing: Digital printing
Edition: 50
ISBN: 978-0-9781082-5-0
Copyright: Attribution-NonCommercial-NoDerivatives 4.0 International (CC BY-NC-ND 4.0 ) License). Content copyrights remain with listed contributors.
Diana Kemble (April 16, 1935 – June 29, 2008) produced these drawings and texts in a coil-bound notebook during the fall and first months of 2007 to 2008. Her materials were Sonja Jo guache, watercolour pencils, and ink on paper. The images were inspired by a set of heavily-used, hand-embroidered purses from Central Asia that the artist had found in the basement of an antique store in Vancouver, Canada. It was Diana's wish that these images and texts be reproduced in a hand-bound publication as a gift for her friends and family after her passing.