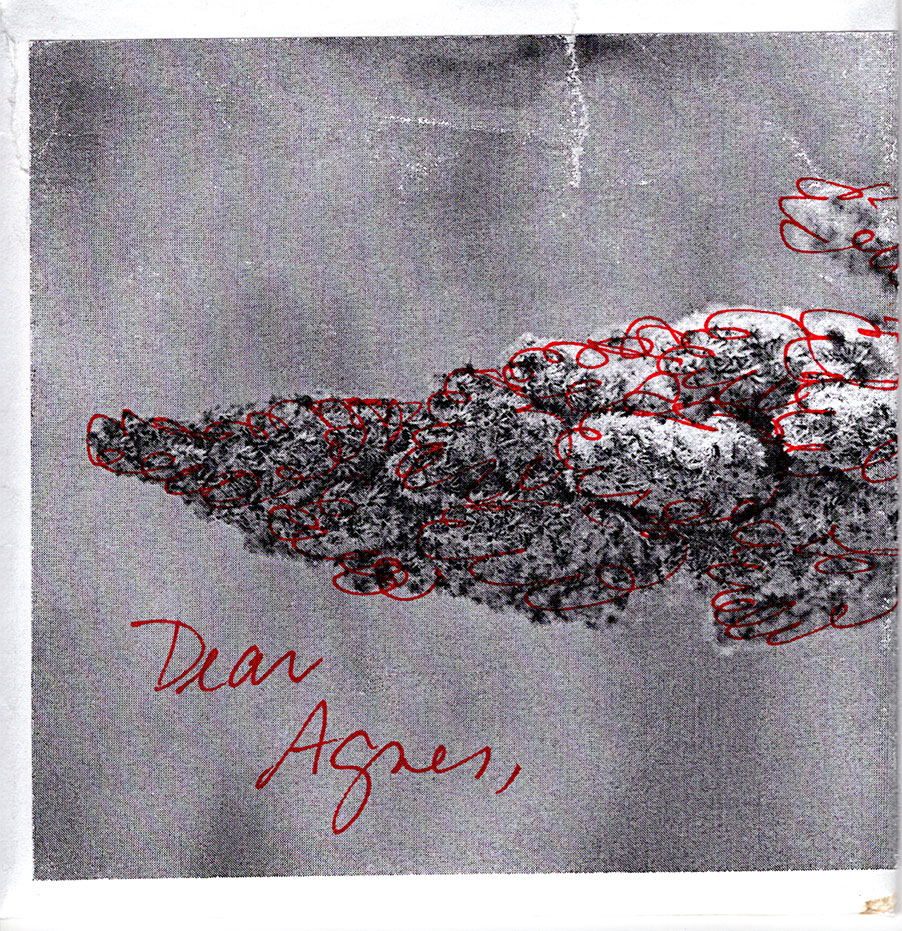 Title: Dear Agnes
Artists: Lois Klassen
Date: 2018
Pages: 11 cards and folded page inside an envelope
Dimensions: 4.74″ (98 mm) x 4.75″ (98 mm)
Cover: Recycled envelope wrapped with black and white illustration altered with drawing in red ink.
Printing: digital printing
Colour: Full colour printing on cards; black and white printing on envelope and folded page.
ISBN: 978-0-988895-17-8
Price: Out of Print
Copyright: Creative Commons Attribution-NonCommercial-NoDerivatives 4.0 International License. Content copyright remains with artist.
Dear Agnes is a set of picture cards that illustrate a fictitious correspondence between Lois Klassen and Agnes McCausland Richardson Etherington (1880–1954), a key figure in the development of fine arts programs and collections at Queen's University. The letters and the illustrations were first published inside of the dissertation dossier, Ethics and Participation in Art: Reading the Migration Library and other Methods (Lois Klassen, 2018, Queen's University).