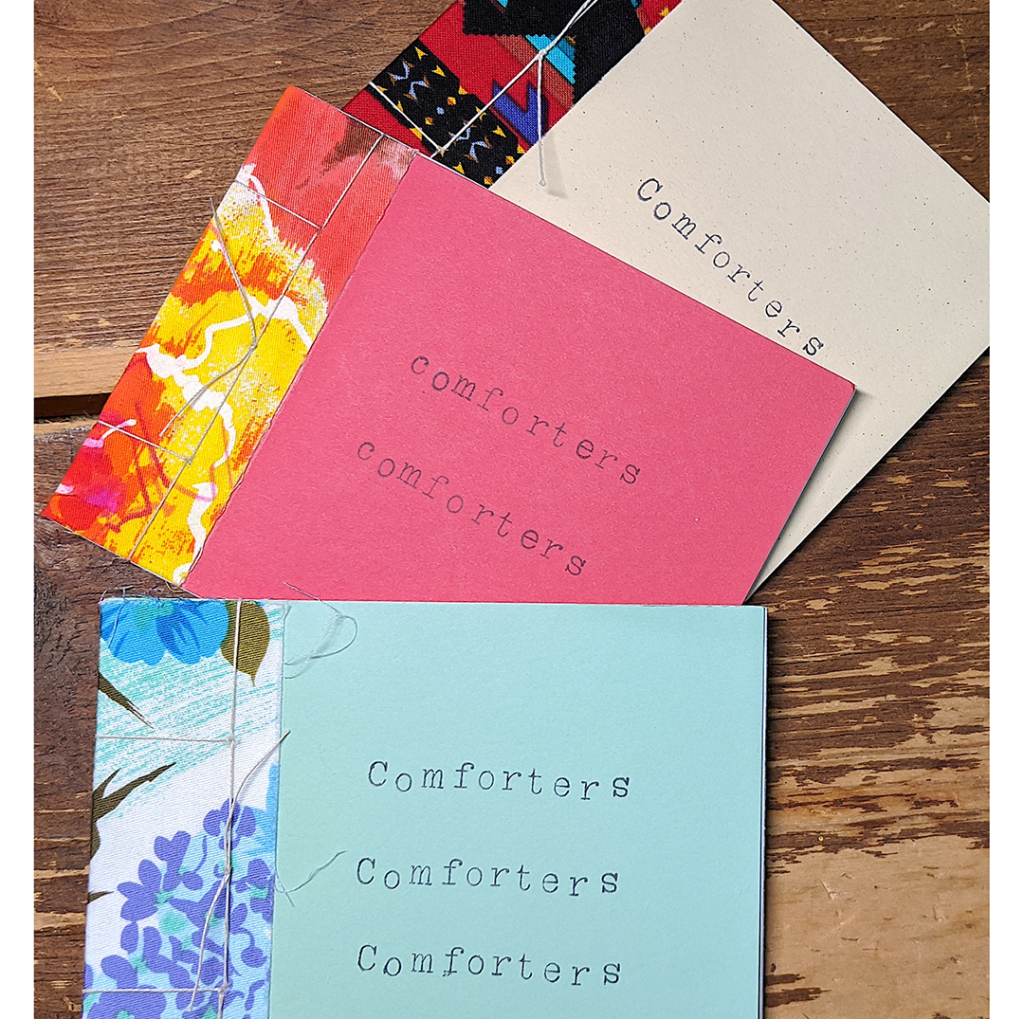 Title: Comforters, Comforters, Comforters
Artist: Lois Klassen
Contributors: Contributors to the mail art project, Comforter Art Action, are listed throughout the books. Some photos by Mechelle Lymburner.
Date: 2002, 2004, 2006
Pages: up to 24 pages in each volume
Language: English
Dimensions: 5.5″ (141 mm) x 4.25″ (106 mm)
Cover: Coloured paper with rubber stamping.
Colour: Full colour pages
Binding: The spines are reinforced with pieces of fabric collected as part of the mail art project. The spine is constructed by hand-sewn using 3-hole Japanese stab binding. The pages are a combination of reverse folds and single leaves in contrasting unbleached stock.
Printing: Digital and rubber stamp printing
Edition: (out of print)
These three small books document the progress of Comforter Art-Action, a long-range community art project that aimed to produce hand-made blankets for displaced individuals and families in art contexts. Each mail art participant to the project is listed and each received a copy by mail. Participants contributed fabric squares, mail art on the topic of displacement and refugee conditions, and some even contributed completed blankets. The books also include pictures of some of the community events that were held to make blankets out of the mailed fabric. All of the completed blankets have been distributed to service organizations that offer housing for displaced people. This set of Comforters, Comforters, Comforters is in the Special Zine Collection of the Vancouver Public Library.