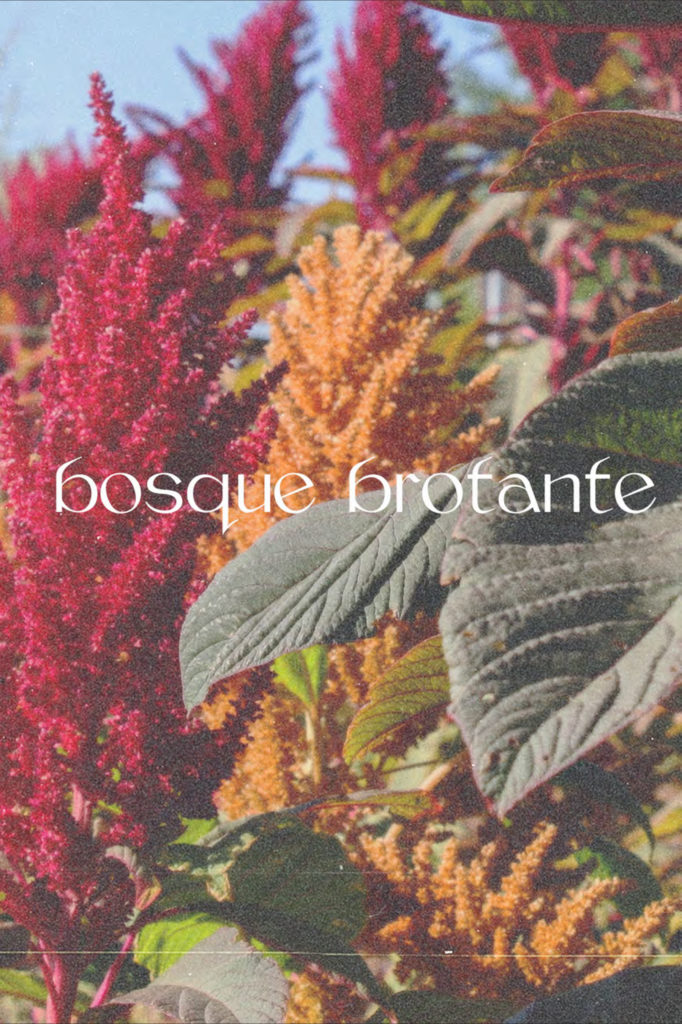 Title: bosque brotante
Artist: Daisy Quezada Ureña
Contributors: Susana Landeros Moreno, Jonathan Loretto, Marian Naranjo, Oralia Prieto Gomez, Profesor Manuel Robles Flores, Roxanne Swentzell, Beata Tosie-Peña
Editor: Lois Klassen
Design: Rufino Medrano
Date: 2020
Series / Project: Present Cartographers
Language: English / Spanish
Pages: 54
Dimensions: 9″ (228 mm) x 6″ (152 mm)
Cover: soft cover
Binding: perfect binding
Printing: digital printing; embossing
Colour: full colour
ISBN: 978-1-988895-19-2
Copyright: Works in the Present Cartographers Series are licensed under a Attribution-NonCommercial-NoDerivatives 4.0 International (CC BY-NC-ND 4.0 ) License). Content copyrights remain with listed contributors.
The print copies are available with proof of donation (at least $20USD or $25CAD per copy) to an organization that supports the protection of endangered ecologies or Indigenous cultural resurgence, such as:
To receive a print copy by mail, email your request with a mailing address and evidence of your donation to lightfactorypublications@gmail.com
bosque brotante documents the interactions and objects making up Daisy Quezeda Ureña's sculptural and participatory art project about the Rio Grande, or bosque, region. As Quezeda Ureña explains, in this artist book, "Land and community learning, relating to native flora and fauna, form the basis of this project. This book records the voices of collaborators from Tewa Women United, Cochiti Pueblo, and San Agustín, Chihuahua, who were brought together to discuss ecological relationships that are interlinked in the Rio Grande ecological zone. The emotional and intellectual bonds that link these people and their regions touch on themes of rootedness, human imposed disparities, historical records and traditions, and present actions towards restoration and awareness."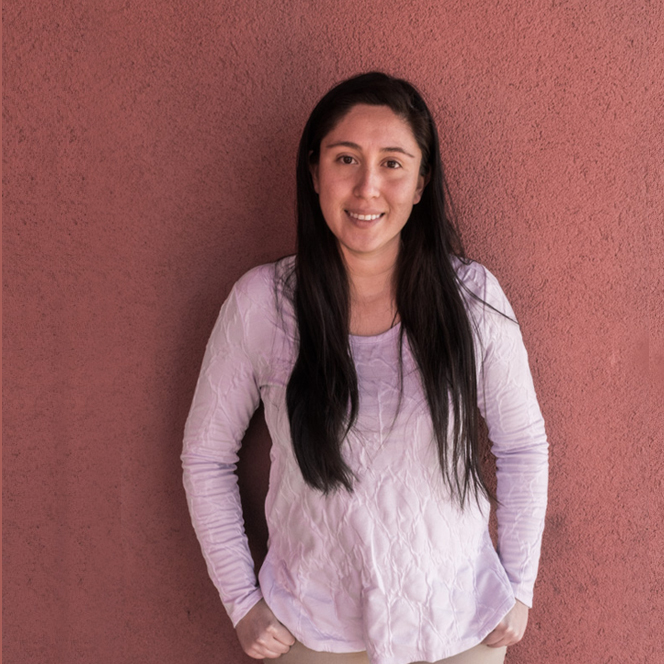 Daisy Quezada Ureña
Daisy Quezada Ureña is a visual artist and educator based in Santa Fe, New Mexico. Within her visual practice, she centers clay and social engagement as a process of resistance; where experiences of the visible and invisible are formed. At the Institute of American Indian Arts Quezada Ureña is a faculty member of the Studio Arts Department.
Contributors
Susana Landeros Moreno was born March 6th of 1973, in Durango, Mexico. In 1990 she moved San Agustin where she attended both middle and high school in the neighboring city, San Isidro. Moreno has been working at the Museo Regional del Valle de Juárez since 2000. She is the mother of two daughters.
Jonathan Loretto is a registered member of Cochiti Pueblo and Jemze (Walatowa). Over the last thirty years he has been creating traditional pottery. Notably known for his bobble head, Loretto's forms combine figurative tradition of his pueblo with pop art. Inspired by his mother Snowflake Flower (Stephanie Rhoades), he spent time during her last years creating alongside of her.
Marian Naranjo is founder and director of Honor Our Pueblo Existence (HOPE). A community-based organization in Santa Clara Pueblo with a history spanning more than twenty years, HOPE has brought awareness, education and information about nuclear safety issues from Los Alamos National Laboratory (LANL). Besides her social work Naranjo has helped raise a family and comes from a line of Naranjo Santa Clara potters.
Oralia Prieta Gomez was born on February 27, 1984 in Ciudad Juárez. In January 2000 she and her family moved to San Agustin. There she has been assisting the Professor Robles since 2014.
Manuel Robles Flores formó en 1982 El Museo Regional del Valle de Juárez. Entonces el director, Professor Robles, de la Escuela Primaria Estatal de San Agustín, al ver que diversas piezas importantes por su valor histórico estaban siendo llevadas a los Estados Unidos o vendidas al mejor postor, organizó a los niños para iniciar la tarea de rescatar todas las piezas de valor histórico o arqueológico que se localizaran en la region. El Museo se localiza en un edificio que sirvió de escuela durante 50 años y que actualmente se encuentra restaurado y acondicionado para poder exhibir las piezas que contiene.
Roxanne Swentzell is a Santa Clara Tewa Native American sculptor, Indigenous food activist, gallerist, and mother. Her work addresses personal and social community issues. It reflects respect for family, cultural heritage, and the earth. In addition, Swentzell is the co-founder and president of Flowering Tree Permaculture Institute, an organization based on the theory of ecological design to build sustainable human life practices and agriculture. In May, 2019 Swentzell was awarded an Honorary Doctorate of Humanities from the Institute of American Indian Arts in Santa Fe, New Mexico.
Beata Tsosie-Peña is from Santa Clara Pueblo and El Rito, NM. She works for Tewa Women United's Environmental Health and Justice program. She is a poet, musician, wife and mother of two. Tsosie-Peña is passionate about community gardens. She is certified in Permaculture Design, Infant Massage, Early Childhood and Elementary Education.
Editor
Lois Klassen is a settler artist and researcher whose writing concerns artworks that respond to or intervene in border zone struggles and migration conflicts. Klassen operates Light Factory Publications as a way to circulate small edition artistic works which are urgent in their need to meet a public.
Designer
Rufino Medrano is a Los Angeles-based graphic and 3D designer. A graduate of Santa Fe University of Art and Design, Medrano is an Art Director at Javelin Agency.