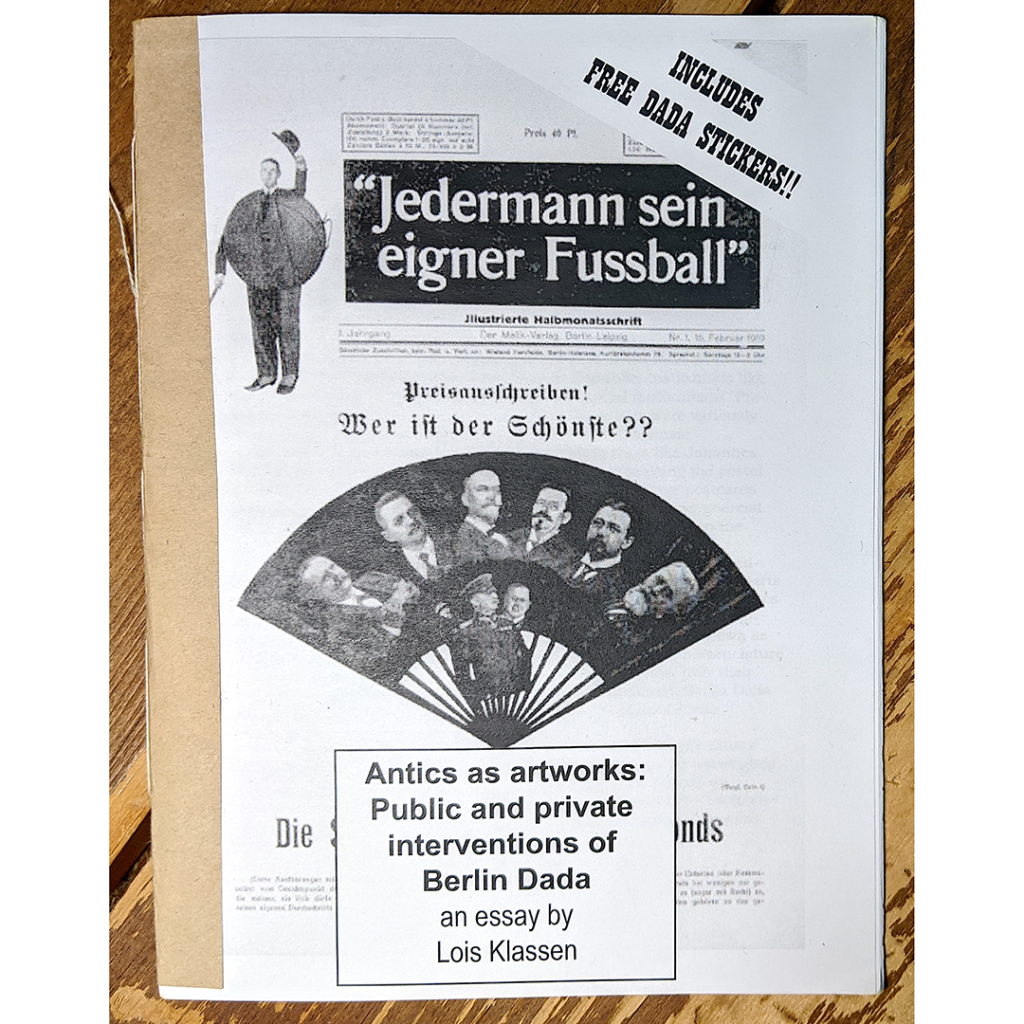 Title: Antics as artworks: Public and private interventions of Berlin Dada
Author / Designer: Lois Klassen
Date: 2007
Series / Project: Essay Pamphlets
Pages: 24
Language: English, German
Dimensions: 6″ (151 mm) x 8″ (203 mm)
Colour: Black ink on white paper
Binding: A brown paper band over the spine reinforces a hand-sewn 4-stitch signature binding (cotton thread). Crack-and-peel stickers ("DADA DADA ÜBER ALLES") in a plastic sleeve are tipped onto the illustration on page 9.
Printing: Digital printing
Edition: (Out of print)
ISBN: 978-0-9781082-2-9
An illustrated essay about the interventionist and performative actions (mail art, graffiti, zines, parades, and more) of the Berlin Dadaists.