September 30, 2021 – Canada's first "National Day of Truth and Reconciliation"
It is good to remember that the original woman was herself an immigrant. She fell a long way from her home in Skyworld, leaving behind all who knew her and who held her dear. She could never go back. Since 1492, most here are immigrants as well, perhaps arriving on Ellis Island without even knowing that Turtle Island rested beneath their feet. Some of my ancestors are Skywoman's people, and I belong to them. Some of my ancestors were the newer kind of immigrants, too: a French fur trader, and Irish carpenter, a Welsh farmer. And here we all are, on Turtle Island, trying to make a home. Their stories, of arrivals with empty pockets and nothing but hope, resonate with Skywoman's. She came here with nothing but a handful of seeds and the slimmest of instructions to 'use your gifts and dreams for good,' the same instructions we all carry. She accepted the gifts from the other beings with open hands and used them honorably. She shared the gifts she brought from Skyworld as she set herself about the business of flourishing, of making a home."

Robin Wall Kimmerer, Braiding Sweetgrass, page 8.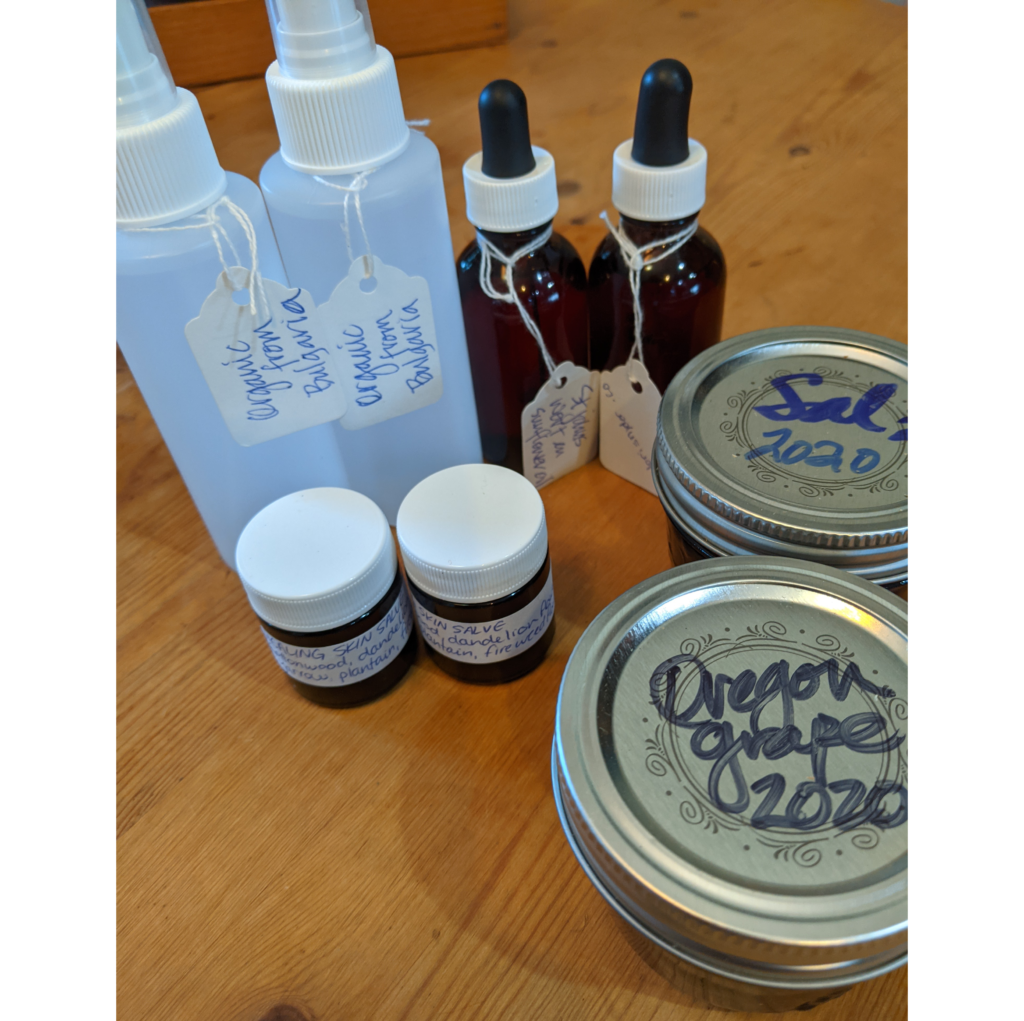 Last week Lori Snyder hand delivered a packet of "medicines and jams" in exchange for 2 copies of Feeding the Migration (Painted Lady) by Lori Weidenhammer. Along with Weidenhammer's books I added Frederick Cummings's My Nomadic Family and Franci Louann's Charlie Henry Workman (1897-1976) ~ The Unspoken.
Snyder is a Métis herbalist and community educator who has contributed to so many community projects about plants, land, healing, and Indigenous traditions. In 2020 Snyder was part of "Victory Gardens for Diversity: recipes for community-based ecological engagement", an artist residency project at Terra Nova Park in Richmond, BC. The lead artist for the project was, Lori Weidenhammer, and Snyder and I were involved as participating artists with Crystal Lee, Jenn Pearson, and Catherine Shapiro.
Thank you, Lori Snyder, for your contributions to RML and our human and plant communities on this Coast Salish Territory.
Lois Klassen