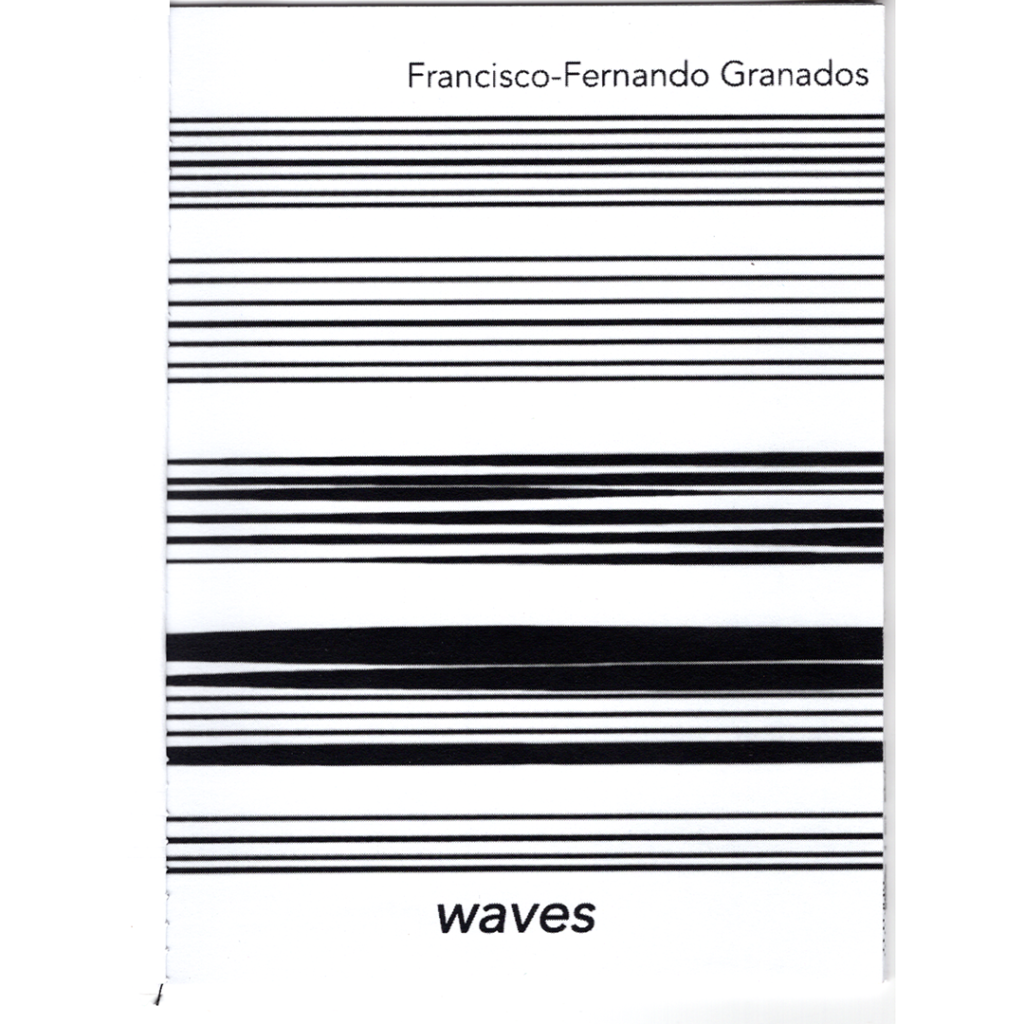 Title: Waves
Artist: Francisco-Fernando Granados
Designers: Francisco-Fernando Granados and Lois Klassen
Date: 2017
Pages: 12
Language: English
Dimensions: 4.25″ (106 mm) x 5.5″ (141 mm)
Binding: Embossed cover, pages back-folded, and stacked then bound with stab binding using sewing machine stitched spine
Printing: Digital printing
Colour: Black and white
Edition: 100
ISBN: 978-1-988895-02-4
Copyright: Attribution-NonCommercial-NoDerivatives 4.0 International (CC BY-NC-ND 4.0 ) License). Content copyrights remain with listed contributors.
Waves by Francisco-Fernando Granados (Toronto, Ontario) was developed in a workshop at Anvil Centre in New Westminster, where the Waves Cafe is located, on Columbia Street.