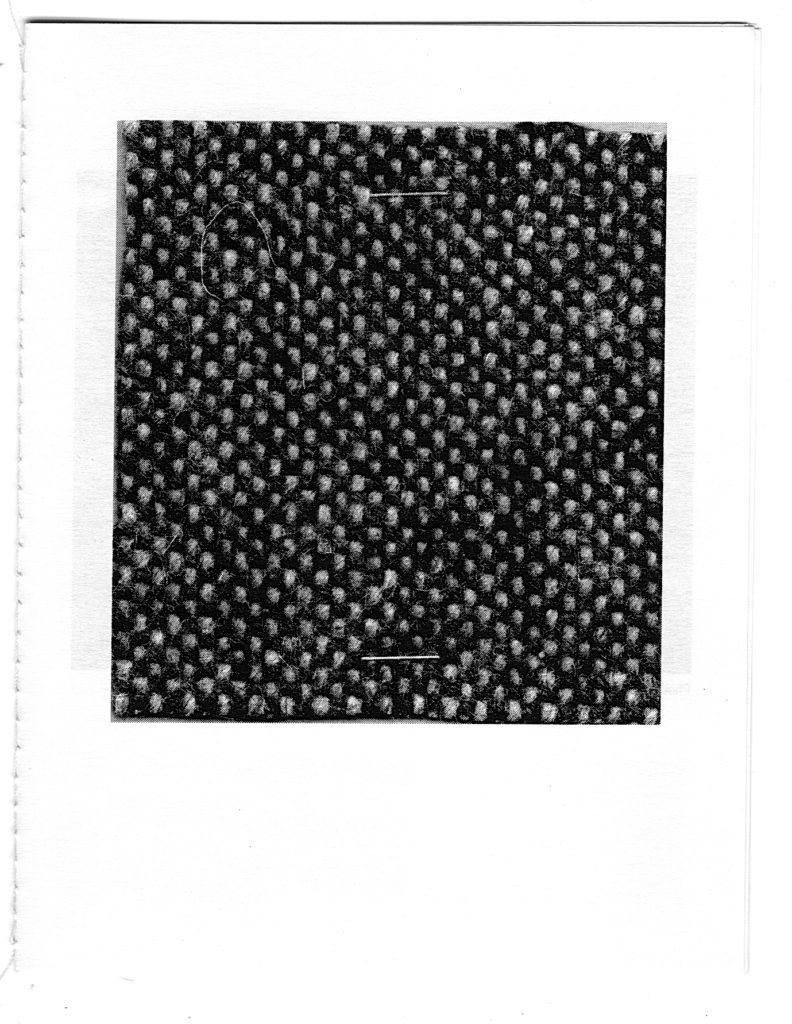 Title: Tweed Curtain Passport / Visa
Artist: Margaret Dragu
Other contributors: Davey Long, Naomi Kennedy, Kirk Schwartz
Editor: Lois Klassen
Designer: Margaret Dragu, Lois Klassen
Date: 2017
Pages: 12
Language: English
Dimensions: 4.25″ (106 mm) x 5.5″ (141 mm)
Binding: Machine sewn
Printing: Digital printing
Colour: Black and white
Edition: 100
ISBN: 978-1-988895-11-6
Copyright: Attribution-NonCommercial-NoDerivatives 4.0 International (CC BY-NC-ND 4.0 ) License). Content copyrights remain with listed contributors.
Tweed Curtain Passport/Visa was originally assembled by Margaret Dragu in an edition of 50 for use in the walking and mapping performance, TWEED CURTAIN: making the invisible visible, which was hosted by Art Gallery of Greater Victoria (Michelle Jacques, curator) on June 21, 2017. Copies of the passport were distributed to audience members by dancers and performers who, with deliberate confusion and meaningless instructions over cueing and stamping, invited the holders to use to collect stamps and stickers. This reprint is based on the passport carried by participant, Davey Long. Additional photos and texts from the performance have been added.