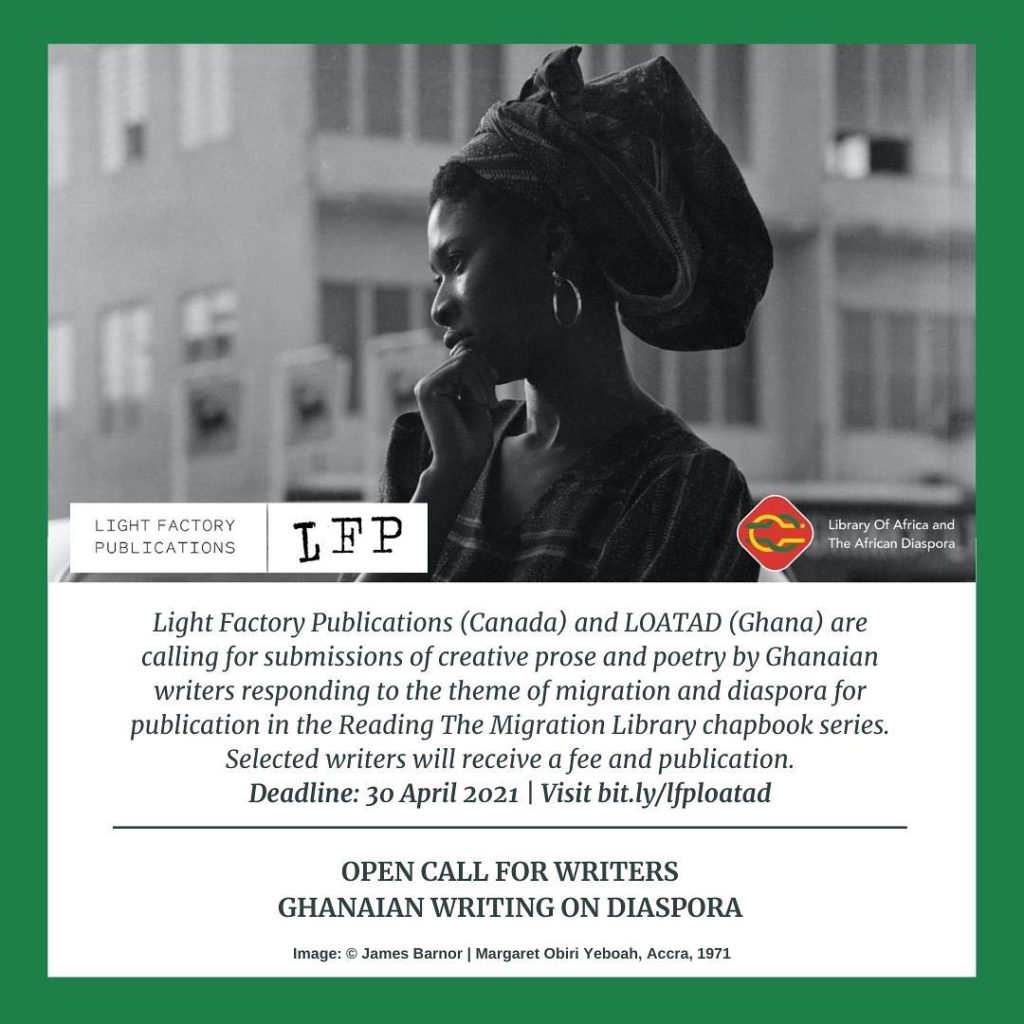 Reading the Migration Library of LFP is joining LOATAD (Library of Africa and the African Diaspora) to produce three new literary chapbooks by Ghanaian writers. Arguably the world's experts on the concept of "diaspora", these writers are expected to challenge and deepen the way migration and diaspora are represented and understood. Some of the questions that have come to mind for Sylvia Arthur and Lois Klassen, collaborating editors in this series, include,
~ What links Ghanaians in Ghana and Ghanaians in the diaspora, and the wider African diaspora, in this time?
~ What compels Ghanaians to leave or stay, today?
~ How have the protracted pandemic-related travel restrictions been felt and experienced by families and friends who are separated in the Ghanaian diaspora?
~ What is the difference, if any, between migration in the colonial and post-colonial eras and migration today in this decolonising time?
~ Can diaspora and migration be reclaimed as decolonial states of being and moving?  
~ What futurities are imagined for Ghanaian artists and writers in states of migration, diaspora, or return?"
The full call for submissions is here. Deadline is April 30, 2020.
An online information session about this call will take place on Sunday, 18 April, 2021 at 4 pm GMT. To attend, please register at http://bit.ly/lfploatadinfo.