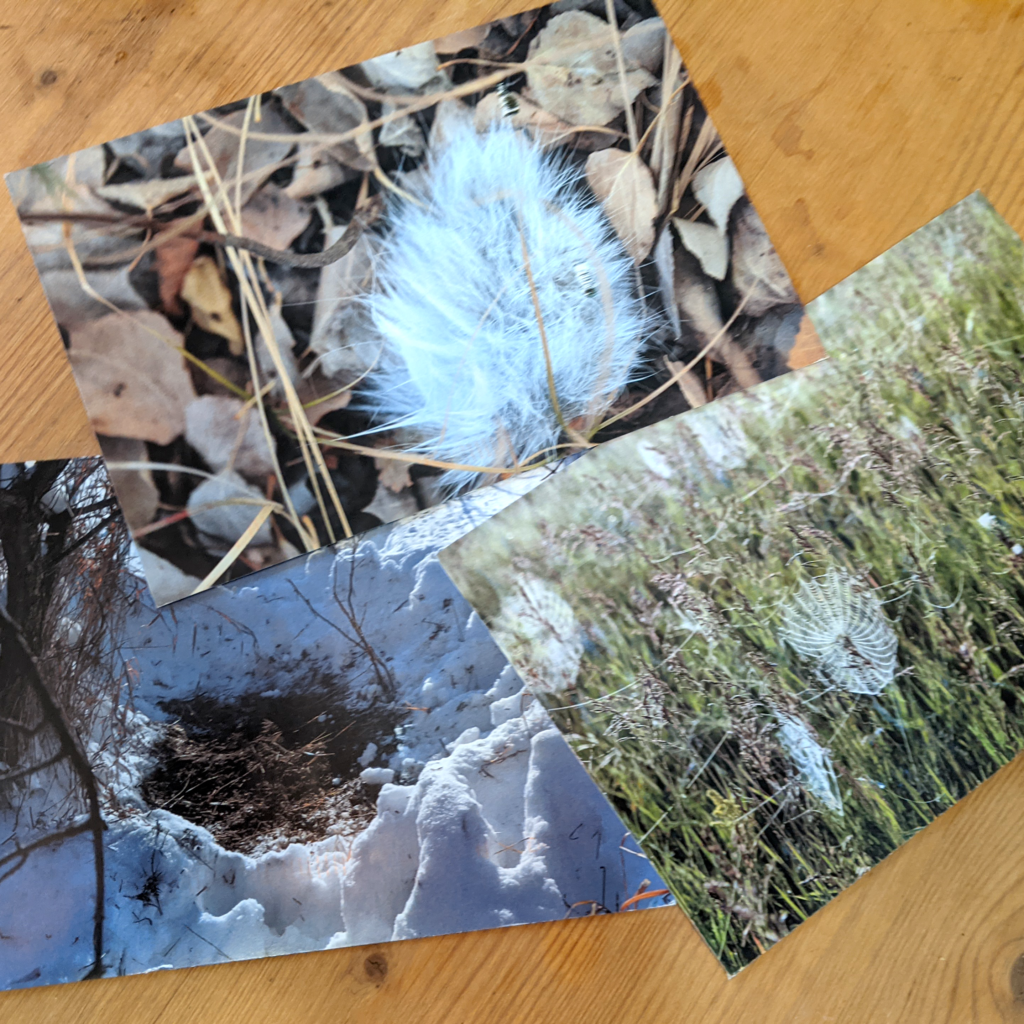 Days later, they never reappear

Days later, they continue to be invisible

Like many things, they are transitory, elusive

I have not seen them since – ever"
In the past couple of months, three poem & photo postcards have reached our mailbox from Saskatoon, Saskatchewan. Each mail art piece includes a return address with artist Linda Duvall's name and the project title, Getting to Know You Better. The cards feature photo close-ups of the land around Saskatoon that has situated Duvall's art for many years. They are dated–July 30, November 5, November 13–and accompanied by a poem each, describing the pictured phenomenon from the artist's perspective.
I catch a glimpse of a mottled brown and white streak…"
Thank you for sending those pieces of Treaty Six Territory, to our house, Linda.