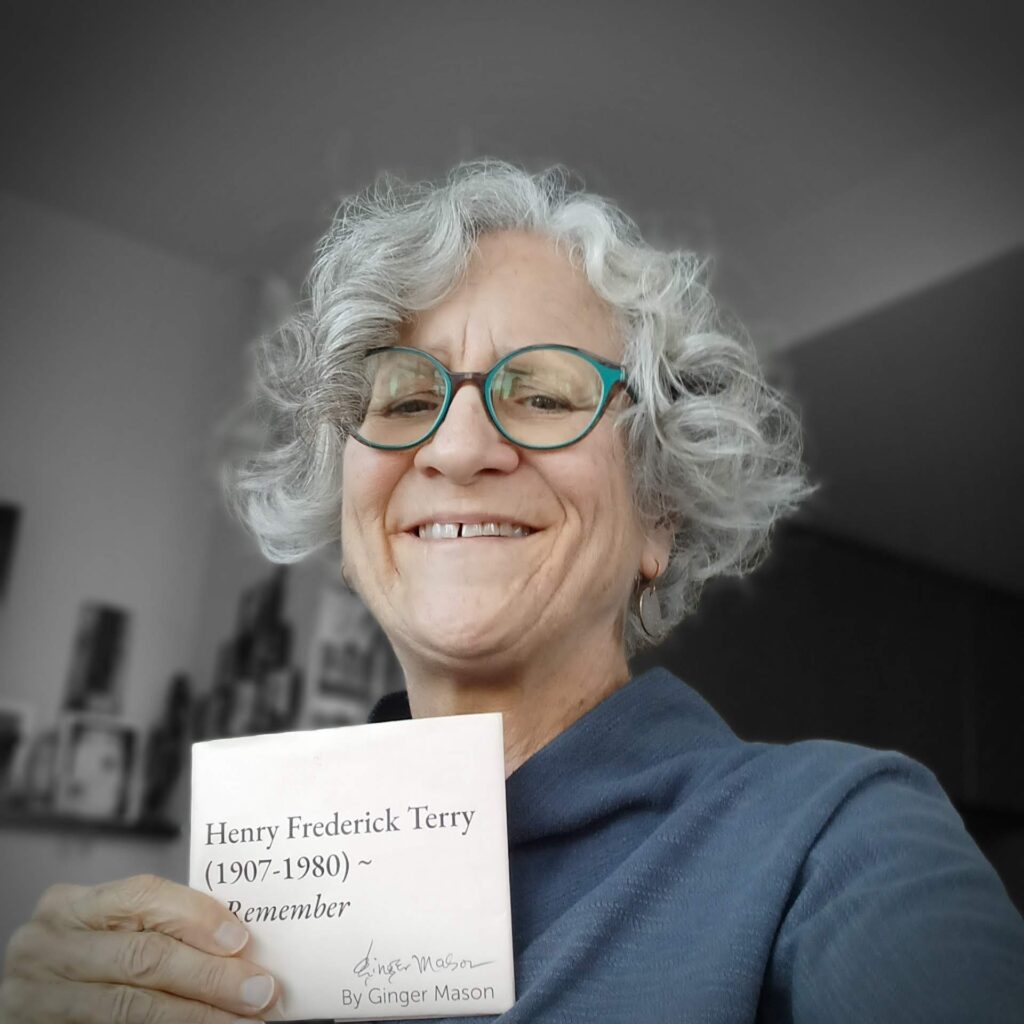 After studying journalism and photography at a community college in the late 70s, Ginger spent the subsequent decades dabbling and deep diving into an eclectic variety of occupations. She has worked as a chef, a baker, a letter carrier, a music reviewer, a personal care attendant, an interviewer, a gardener, a radio host, a baby photographer, an executive assistant and an administrator for the federal government.
Discovering mail art in the early 90s was life changing. In 2000, with Bill Thomson and Lois Klassen, Ginger Mason started an Artist Trading Card group that continues to meet monthly in Vancouver.
Ginger is a voracious reader and passionate home cook, who finds comfort in nature and active living.
If she can smell the ocean, she's home.
RML Book by Ginger Mason