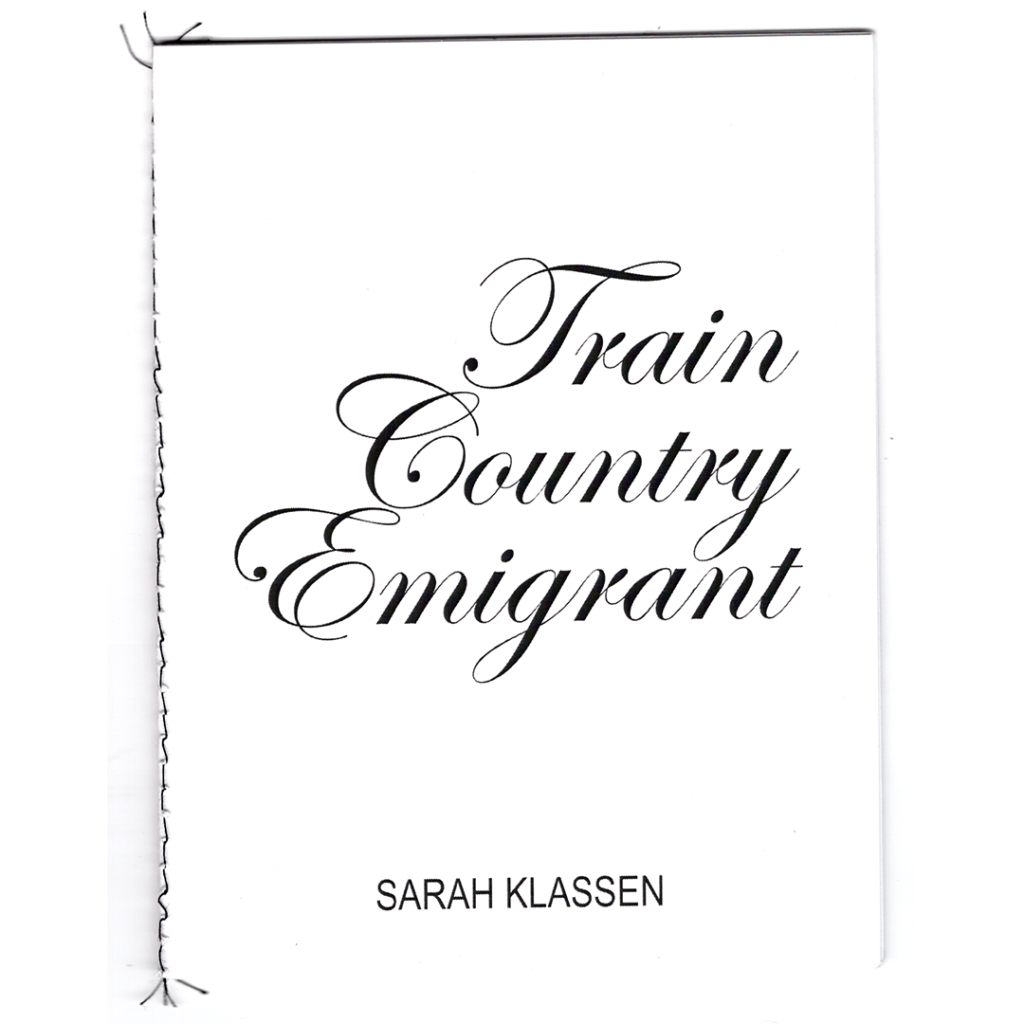 Title: Train Country Emigrant
Author; Sarah Klassen
Editor/Designer: Lois Klassen
Date: 2017
Pages: 16
Language: English
Dimensions: 4.25″ (106 mm) x 5.5″ (141 mm) – folded
Cover: Card stock
Binding: Accordion fold with inset pages attached with machine sewing
Printing: Digital printing
Colour: Black and white
Edition: 100
ISBN: 978-1-988895-01-7
Download: pdf
Copyright: Attribution-NonCommercial-NoDerivatives 4.0 International (CC BY-NC-ND 4.0 ) License). Content copyrights remain with listed contributors.
Train Country Emigrant is a collection of three poems by Sarah Klassen. "Train: 1929" and "Emigrant" first appeared in Klassen's first book, Journey to Yalta (1988, Turnstone Press). The subject of an early twentieth century European migration is contrasted with an intimate connection to an much more recent newcomer, in "Country". In an inverted centre-fold, a faded archival photo has been reproduced from the writer's archive.